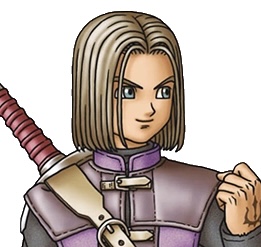 Joined

Jan 13, 2018
Messages

2,315
I just realized I never introduced myself on here!
For those curious about my username, it refers to both a pet I had growing up and the fact that KH is full of zippers.
A little bit about my KH history:
I first played Kingdom Hearts not long after it came out. At the time, I was just nine years old. I immediately fell in love with it and couldn't wait for the next game. I still remember the day I got my monthly issue of Disney Adventures that revealed (at least to me) that both CoM and KH2 were coming out.
My sister saw the magazine first and told me, "There isn't gonna be a Kingdom Hearts sequel...."
In that brief moment, I was heartbroken. Then she laughed and said, "There's gonna be TWO!!"
I have so many sweet memories with the franchise in the same vein. The series has become a lifelong passion for me and I feel like it has had a significant impact on my growth as a person, as weird as that might sound. It has taught me so much about the importance of friendship and seeking out light in the darkness.
I know I will have loads of theories and speculations to share. Some will be well thought out; others may be loose ideas that I'd like to know if anyone has any thoughts on. I don't really have anyone irl to talk KH with at the moment, so I'm excited to be here where I can exchange thoughts with you all!
I can't wait to get to know you guys better!