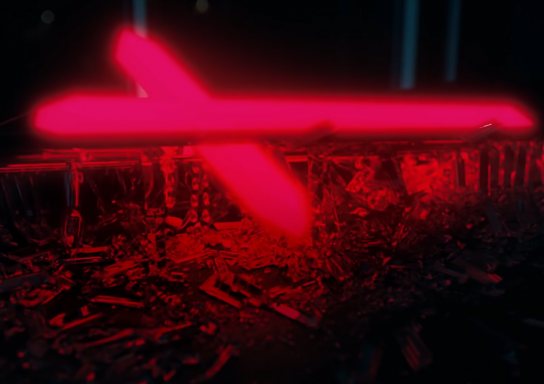 Joined

Jan 10, 2011
Messages

1,379
Awards

4
Age

24
Location
Yu-Gi-Oh: The Pharaoh's Throne - A LightChill production
Ancient Egypt;
Had only the Pharaohs survived.
Once upon a time, there was only a single nation, Egypt, that was, to say, a cut above the rest. It survived thousands of years, built monuments of great size and durability. But these monuments didn't just serve to inspire awe and confusion for future spectators. No, these constructions were a focal point for a special energy.
The pyramids were theoldest form of machine to project a Duel. The Duel Energy is taken and absorbed into the point at the tip; from there it is dispersed through the rest of the shape.
One day, Ra visited the Egyptians, at the centre of the largest pyramid. He offered them his very Throne, a relic that would bring them to the height of their power. All that the Egyptians had to do was beat Ra in a Duel.
Many died in their attempts to beat the sunn god Ra, until one beat the god. Ra, surprised by this victory, gifted the man with his Throne, and three ultimately powerful cards.
What are known as the God Cards were given to him, Slifer, Ra, and Obelisk.
The Egyptians honoured this man, this man who sat upon a throne, made of solid gold and adorned with strange symbols, and he and his bloodline threw the Egyptians forward.
Then a curse befell them. Even in a perfect government there are the rebellious people who stand against those who wish to do the best, and what is right. Apophis, the snake god of chaos and discord, visited one of the most dastardly of these rebels and gave him six cards. With these six cards he was to do whatever he wished.
These six cards were the Anti-Gods: Raviel, Uria, Hamon, Dreadroot, Eraser, and Avatar.
Hell was brought down, and civil warcame. This crippled the once great race.
The Throne, beacon of ultimatum and light, was lost, and the Three Gods scattered. The Anti-Gods were separated by the rebel generals who did what the evil do best; became greedy. In their rage they destroyed every single scrap of history or reference in relation to the Throne.
Egypt; October 6th; Egyptian Pyramid
The Pharoah's Headquaters glittered as almost every single item in the room was made of gold. Surprisingly, oxygen was still accounted foras yet another explorer entered the room. This man had been through much, eating the strangely fresh food and drinking from the fountains of the Pyramid. Many traps have been in his way and he had several close-encounters. He had lost track of how long he'd been travelling the several underground tunnels and rooms, but none of that mattered now, he was finally in the Pharaoh's Headquaters.
He took a step forward as he glanced around the large room as the gold seemed to greet him. He took another step forward onto a marvellous red rug, but met no ground. There was no floor under the rug, just a bottomless trap hole, which this unfortunate man had fell down. His screams echoed around the room as he was engulfed in darkness.
Modern Age (In the Yugioh universe):
Tyson walked along the footpath on his way home, whistling to himself.
"Somebodies coming." He heard a boy say. Tyson stopped walking and made no noise. This neighbourhood usually didn't hide anything from one another, so this was odd. Judging by how well he heard that voice, it was coming from just around the corner.
"It's nothing," replied another voice "so, keep talking."
"Well," said the first voice "judging by the news and that elite duelist that came to town a while ago, there's apparently a Throne in Egypt that can make anyone a king."
"Where to in Egypt?"
"OH, umm, I think the elite duelist said underground.'e said something about an underground entrance from the Pyramid directly inthe middle of Egypt, but supposedly only the best of duelists can get in. Some magic barrier or something."
Tyson was disappointed by the last sentence, since he wasn'te ven good at Duel Monsters, but he'd pass it on to his cousin, he might be good enough. He was about to turn the corner and continue walking when the first voice spoke again.
"I heard invitations are going around, sent by some mystery man, asking people to all come on a specific plane or something and he'll meet them in Egypt and they'll all go together. But I still think it'sall for the best of duelists."
Last edited: