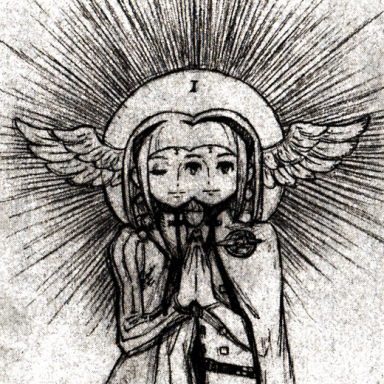 Joined

Sep 22, 2007
Messages

5,662
Awards

8
Age

26
Hello, everybody. I'm sure that
maybe, like, one or two of you
all of you have noticed my recent inactivity. Alas, I've been very busy — and though some of this time has been spent on private writing projects, I really would like to get back into the swing of things here.
So here's the plan!
Soon enough, I'm going to post a roleplay under
premise and rules described here
. Said rules have since undergone some adjustments, but the core concept remains intact: The mad author Spurius — who writes with a thousand voices, in a thousand different languages — will soon be investigated by the Library of Story-Keepers. His/her works will be scrutinized diligently, even as they rewrite themselves before our very eyes.
We'll read about intrigue and murder, romance and rivalry, war and peace...
First, however, we must ask ourselves an important question:
Which book will begin the Library's investigation?
I have some choices laid out for consideration. If any part of the project interests you
in the slightest
, please vote! Please comment! If nothing but the frame story appeals to you, say what kind of RP
would
interest you.
Now, if you'll all excuse me, I need to play catch-up on my active RPs...
All of you who are waiting on posts, I can assure you that they're on the way.
Last edited: