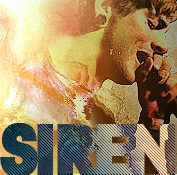 brutally homeless and fluffy
To stop the stem of messages that are no doubt going to flood my inbox, I figured that I would tell all of you that as of this morning, I retired from being a global mod of these forums. Before any of you jump to the conclusion that I'm leaving with my cowboy lover dying, I'll just take the time to tell all of you that I simply don't have the time that I used to. Between school, guitar, writing, my girlfriend, and the like, I don't have the time (or the inclination, somedays) to take care of what needs to be done.

That being said, it is a temporary retirement, on my end at least. When/if I find more time, I should be back in action.

Post away, chiclets.