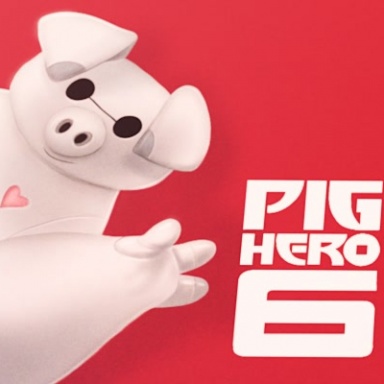 Joined

Sep 5, 2015
Messages

4,019
Age

23
Location
Now that Kingdom Hearts III has been released, a lot of people assume that Kingdom Hearts IV is going to be the next game released because the spin-off method is outdated in a franchise focused era, and that native HD assets for Kingdom Hearts have been created. Well, I don't think that's going to be the case. Not only because Kingdom Hearts III is likely going to have post-game content being provided for it, but primarily because the X series is not a playable entry.

Yeah, we have X Back Cover, but the relevance of that cinematic has faded away with each passing day. Union X, on the other hand, continues to be relevant, and its inaccessibility for non-mobile gamers (or even for those who cannot download the game) continues to be a hurdle for a lot of people (which doesn't help with the delay of story content between Japan and Global). So, I've created this topic to highlight the reasons why X/Unchained/Union Cross HD makes perfect sense to be the next entry after Kingdom Hearts III and before Kingdom Hearts IV.

Union Cross will inevitably be removed from the iOS/Google Play store
This is the most apparent one. Free to play games have an expiry date, and just because Union Cross has been profitable as is, it's not going to last forever. The story for that game has to end at some point, thus, ending the lifespan of the application. Besides, every handheld Kingdom Hearts game has an HD version, Union Cross having a playable variant is especially important considering this factor, so a more permanent version of Union Cross makes sense with this in mind.

It's the most cost-effective option
It'd be easy to release Kingdom Hearts IV after Kingdom Hearts III, but it wouldn't necessarily be the most profitable option in the long run. As convoluted as the handheld entries and the HD re-releases are, they introduced new people to the series. Also, it doesn't hurt for Square Enix to have a larger pool of modern Disney properties to choose from for Kingdom Hearts IV, so having a stop-gap with a Union Cross HD release helps with the Disney world selection for IV.

Unreal Engine 4 variant of past Disney worlds
Outside of Birth by Sleep and Dream Drop Distance, the Disney worlds in the handheld Kingdom Hearts games were repeated to Disney worlds that we already explored in Kingdom Hearts. Having a Union Cross HD would make us return to previously explored Disney worlds, but the Kingdom Shader re-design would make them feel fresh whilst providing the nostalgia that said Disney worlds provided in the previous entries. A lot of people wanted to see HD remakes of past Kingdom Hearts games to see these past Disney worlds in Unreal Engine 4, but this is honestly the better alternative.

The lore importance
This is arguably the most logical reason to release this game. It implements enough elements to not only stand as its own game, but it is clearly laying the groundwork for Kingdom Hearts IV. A lot of revelations have occurred for characters like Marluxia, Larxene and Ventus through this game, and further personification of Ephemer and Skuld strengthens the value of both those characters. Maybe have Ephemer and Skuld be the playable characters for the hypothetical Union Cross HD remake, that would be a smart incentive to make the game distinct enough from the current releases of the X saga.

So, what's everybody's thoughts on this?