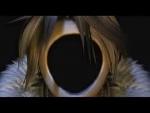 Joined

Apr 18, 2006
Messages

3,886
Awards

0
Location
Lik, su manie modz is bannzored ppl we nui.

Okay, the point is, many people have been getting banned and many "older" members are leaving. A n00b invasion is coming, and we won't have anyone to defend the forums. KHInsider is slowly dying a terrible terrible death and will eventually collapse if something is not done.

The "good" and deeply respected mods have their hands full with all the spam and such, and a few mods aren't doing anything at all *coughoathkeepercough*. The rest of them are either power hungry or in school.

Lik, wi ned hlp plz.

Move or close this as you see fit, good mods of forum insanity.