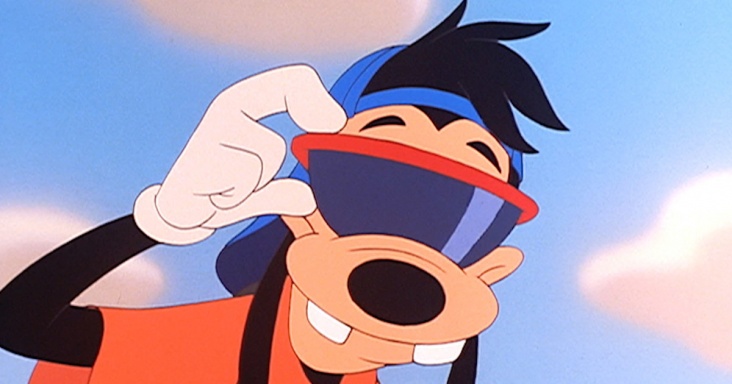 Joined

Dec 19, 2017
Messages

90
Awards

14
PATF has been my dream KH world for a while now. I really like Tartarus' idea of Tiana being the chef of the game if the recipe system is brought back
I also think the plot would practically write itself: some time after the film (meaning Tia and Naveen are human!!), the Shadowman is reanimated by the darkness and the Heartless try to take Tiana because of her Princess of Heart status. Cue a KH1-ish plot about protecting the princess, though I have a feeling Tiana won't be successfully captured. Something tells me the PoH won't ever be too big of a deal again, but anything can happen in this series so don't quote me on that.
I think, had it come out earlier, Coco would have been PERFECT for KH3, particularly for Xion. The whole theme about remembrance would have fit so,
so
perfectly with Xion's story, and some sort of reaction from Roxas from within Sora could have triggered the re-emergence of tiny inklings of memories.... But that clearly didn't happen. I think Coco could still work in KH4 because of the whole Land of the Dead/Land of the Living thing and Sora's journey to get back to his friends, but I'm also leery of how well SQEX would handle the cultural aspect. I think using the Land of the Dead as a world could strip it of its cultural significance and reduce the aesthetic of Día de los Muertos to a gimmick. If Pixar has KH3-levels of involvement in future games, I might have a little more faith. In any case, I can't deny that the world would be downright BEAUTIFUL in Unreal 4, and if Coco
is
ever included in KH, you could have either Héctor or Pepita as party members. (GOD, the Keyblade for this world would be GORGEOUS.)
I'm not really sure what other world I want in KH4. I think we'll have to wait a little for Treasure Planet, given that we just had The Caribbean in KH3; then again, if they play up the space aspect of the movie more than the pirate part, I can see it coming into the series sooner rather than later.
NEW
-Kaua'i from Lilo & Stitch. It's about due time that Stitch's story in the series becomes fulfilled. I like the idea of him just wondering around after BBS and suddenly finding Sora, but that should be elaborated a bit more.
-Treasure Planet. A longtime fav of many people and I consider myself one of those individuals. It could be the replacement of Pirates of the Caribbean for the next mainline game!
-Atlantis. I used to hate this movie but that was silly. Very interesting world and lore behind the fictional, ancient undersea city of Atlantis. I would definitely love to have the lore of this world tie into KH4's plot somehow (break the rules a bit, no world's story has to be set in stone).
I'd also love Atlantis, fighting alongside Kida (and maybe Milo on one of those fish vehicles?) would be a dream come true! I also
know
the banter between the crew and Sora would be hilarious. I haven't watched Atlantis in a while, but the idea of sacrifice to protect those you love, like
Noct
Kida's mother merging with the crystal to save
Eos
Atlantis, could tie in with Sora's return, or even just his character growth.
I've been anticipating an Earth-based Lilo and Stitch level for a
while
now.... It's canon that Stitch escaped from the galactic council in KH the same way he did in the movie, and Hawai'i appears when Sora summons Stitch in KH2, so clearly Hawai'i must exist in some capacity in the KH universe. The story here could be a lesson in family/connections between hearts/something like that. Sora saying "'ohana means family" would be so precious....
Last edited: