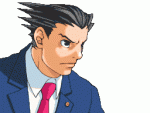 Joined

Mar 2, 2010
Messages

3,484
Awards

2
Age

32
Location
Re: Worlds of Kingdom Hearts - What worlds do you want to see in KH3?
Then your sentence should be "Better do an actual Toy Story world first, as doing a Buzz world would only confuse people."
Yeah that's the best way to put it. There is good excitement and bad excitement pertaining to emotions but it was still the wrong word.
Planet Z, and Green Planet could only appear when Sora,Donald,Goofy,Riku, and Kairi gets transported via teleporter in Star Command plus all 3 is one world call Star Command. All 3 of them debuted in Buzz Lightyear AstroBlasters at Disneyland before their show even came out.
Didn't know AB was that old. Still, this is a solid idea.