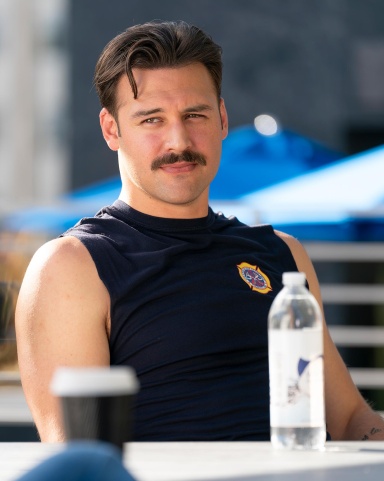 written in the stars
Staff member
Joined

Jul 13, 2008
Messages

35,522
Awards

96
Age

32
Location
Website
Discuss all world related and upcoming world related topics in this thread. Below is a list of worlds that are currently playable in the Kingdom Hearts universe, from both released and unreleased games.
Be sure to read the rules below the topic before posting.
The following is a list of Disney films which have yet to be featured as worlds in the Kingdom Hearts universe. Films in
red
indicate that the film has been hinted to exist as a world within the Kingdom Hearts universe, likely due to characters from those films already making appearances in the franchise in forms such as summons in the main series or medals in Kingdom Hearts Union X.
Walt Disney Animation Studios
Dumbo (1941)




Bambi (1942)


Saludos Amigos (1942)
The Three Cabellaros (1944)
Make Mine Music (1946)
Fun and Fancy Free (1947)
Melody Time (1948)
The Adventures of Ichabod and Mr. Toad (1949)
Lady and the Tramp (1955)
One Hundred and One Dalmations (1961)
The Sword in the Stone (1963)


The Jungle Book (1967)


The Aristocats (1970)
Robin Hood (1973)
The Rescuers (1977)
The Fox and the Hound (1981)
The Black Cauldron (1985)
The Great Mouse Detective (1986)
Oliver & Company (1988)
Pocahontas (1995)
Dinosaur (2000)
The Emperor's New Groove (2000)
Atlantis: The Lost Empire (2001)
Treasure Planet (2002)
Brother Bear (2003)
Home on the Range (2004)


Chicken Little (2005)


Meet the Robinsons (2007)
Bolt (2008)
The Princess and the Frog (2009)
Winnie the Pooh (2011)


Wreck-It Ralph (2012)




Zootopia (2016)


Moana (2016)
Ralph Breaks the Internet: Wreck-it-Ralph 2 (2018)
Frozen 2 (2019)
Pixar

A Bug's Life (1998)
Finding Nemo (2003)


The Incredibles (2004)


Cars (2006)


Ratatouille (2007)


WALL-E (2008)
Up (2009)


Toy Story 3 (2010)


Cars 2 (2011)
Brave (2012)
Monsters University (2013)
The Good Dinosaur (2015)
Inside Out (2015)
Finding Dory (2016)
Cars 3 (2017)
Coco (2017)
The Incredibles 2 (2018)
Toy Story 4 (2019)
Onward (2020)
DisneyToon Studios
DuckTales the Movie: Treasure of the Lost Lamp (1990)
A Goofy Movie (1995)
Doug's 1st Movie (1999)
The Tigger Movie (2000)
Recess: School's Out (2001)
Return to Neverland (2002)
The Jungle Book 2 (2003)
Piglet's Big Movie (2003)
Teacher's Pet (2004)
Bambi II (2006)
Tinker Bell (2008)
Tinker Bell and the Lost Treasure (2009)
Tinker Bell and the Great Fairy Rescue (2010)
Tinker Bell: Secret of the Wings (2012)
Planes (2013)


Tinker Bell: The Pirate Fairy (2014)


Planes: Fire & Rescue (2014)


Tinker Bell and the Legend of the NeverBeast (2015)


An American Holiday (2016)
Straight to Home-Video
Aladdin and the King of Thieves (1996)
Pooh's Grand Adventure: The Search for Christopher Robin (1997)
Beauty and the Beast: The Enchanted Christmas (1998)
Belle's Magical World (1998)
Pocahontas II: Journey to a New World (1998)
The Lion King II: Simba's Pride (1998)
Mickey's Once Upon a Christmas (1999)
An Extremely Goofy Movie (2000)
The Little Mermaid II: Return to the Sea (2000)
Lady and the Tramp II: Scamp's Adventure (2001)
Cinderella II: Dreams Come True (2002)
The Hunchback of Notre Dame II (2002)
101 Dalmatians II: Patch's London Adventure (2003)
Atlantis: Milo's Return (2003)
The Lion King 1/2 (2004)
Winnie the Pooh: Springtime with Roo (2004)
Mickey's Twice Upon a Christmas (2004)
Mulan II (2005)
Tarzan II (2005)
Lilo & Stitch 2: Stitch Has a Glitch (2005)
Kronk's New Groove (2005)
Bambi II (2006)
Brother Bear 2 (2006)
The Fox and the Hound 2 (2006)
Cinderella III: A Twist in Time (2007)
Disney Princess Enchanted Tales: Follow Your Dreams (2007)
The Little Mermaid: Ariel's Beginning (2008)
Tinker Bell and the Pixie Hollow Games (2011)
ImagineMovers Digital
A Christmas Carol (2009)
Mars Needs Moms (2011)
Live Action Films
The Haunted Mansion (2003)
Bridge to Terabithia (2007)
Enchanted (2007)
Alice in Wonderland (2010)
Prince of Persia: The Sands of Time (2010)
The Sorcerer's Apprentice (2010)
Pirates of the Caribbean: On Stranger Tides (2011)
The Muppets (2011)
John Carter (2012)
Oz the Great and Powerful (2013)
The Lone Ranger (2013)
Maleficent (2014)
Cinderella (2015)
The Jungle Book (2016)
Alice Through the Looking Glass (2016)
The BFG (2016)
Pete's Dragon (2016)
Beauty and the Beast (2017)
Pirates of the Caribbean: Dead Men Tell No Tales (2017)
A Wrinkle in Time (2018)
Christopher Robin (2018)
The Nutcracker and the Four Realms (2018)
Mary Poppins Returns (2018)
Dumbo (2019)
Aladdin (2019)
The Lion King (2019)
Mulan (2020)
Maleficent 2 (2020)
Jungle Cruise (2020)
Disney Animated Series
DuckTales (1987)


The New Adventures of Winnie the Pooh (1988)
TaleSpin (1990)
Darkwing Duck (1991)
Gargoyles (1994)
The Mighty Ducks (1996)
Recess (1997)
Pepper Ann (1997)
The Weekenders (2000)
Teacher's Pet (2000)
Buzz Lightyear of Star Command (2001)
Lloyd in Space (2001)
Teamo Supremo (2001)
Filmore! (2001)
Kim Possible (2002)
American Dragon: Jake Long (2005)
Stitch! (2009)
Randy Cunningham: 9th Grade Ninja (2012)
Tron: Uprising (2012)
Gravity Falls (2012)
Motorcity (2012)
Sofia the First (2013)
The Lion Guard (2015)
Star vs. the Forces of Evil (2015)
Ducktales (2017)
Tangled: The Series / Rapunzel's Tangled Adventures (2017)
Big Hero 6: The Series (2017)
101 Dalmation Street (2019)
Monsters Inc (2019)
Disney Animated Shorts
The Barnyard Battle (1929)
The Karnival Kid (1929)
Fishin' Around (1931)
Musical Farmer (1932)
Giantland (1933)
Runaway Brain (1995)
Other
Where Toys Come From (1984)
James and the Giant Peach (1996)
G-Force (2009)
Frankenweenie (2012)
(list incomplete)​
Last edited by a moderator: