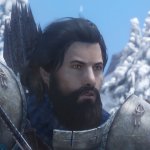 Joined

Mar 30, 2005
Messages

4,228
Awards

4
Gaming Consoles Will Soon Be for Nerds Only | Underwire | Wired.com
I found this short article interesting and like many of the people that commented, I have to disagree with the author's overall message that console gaming will somehow fade back into the background and cease to be a major player in the market. First off, why can't portable gaming and console/PC gaming live in harmony? Why must they always be discussed and depicted as rivals? I cannot imagine the day where the industry will just up and drop multi-million dollar projects to focus on portable and 99 cent games.
I enjoy portable games like Angry Birds and Plants vs Zombies but at the same time I completely geek out about console games as well. With titles on the horizon like Ass Creed III, GTA V and Sim City 5, I have never been more excited to see what the future of console and PC gaming holds and believe it is ludicrous to think that this multi-billion industry will fall back into the shadows and stop appealing to a wide array of demographics. If the Wii has taught us anything it is that everyone, from your 40 year old mother to your 80 year grandfather is a gamer and there is nothing wrong with that.
Any other thoughts on this?