December feels a long, long way away for Kingdom Hearts fans who are eagerly awaiting the upcoming game Kingdom Hearts HD II.8 Final Chapter Prologue. It's the first game Kingdom Hearts in a few years to feature new gameplay, and offers players their first taste of what the eagerly anticipated Kingdom Hearts 3 will feel like.
While Square Enix have brought a demo of Kingdom Hearts HD II.8 Final Chapter Prologue to Gamescom for people to play, it appears that Willa Holland has been brought back into the studio recently to continue recording lines for her character, Master Aqua.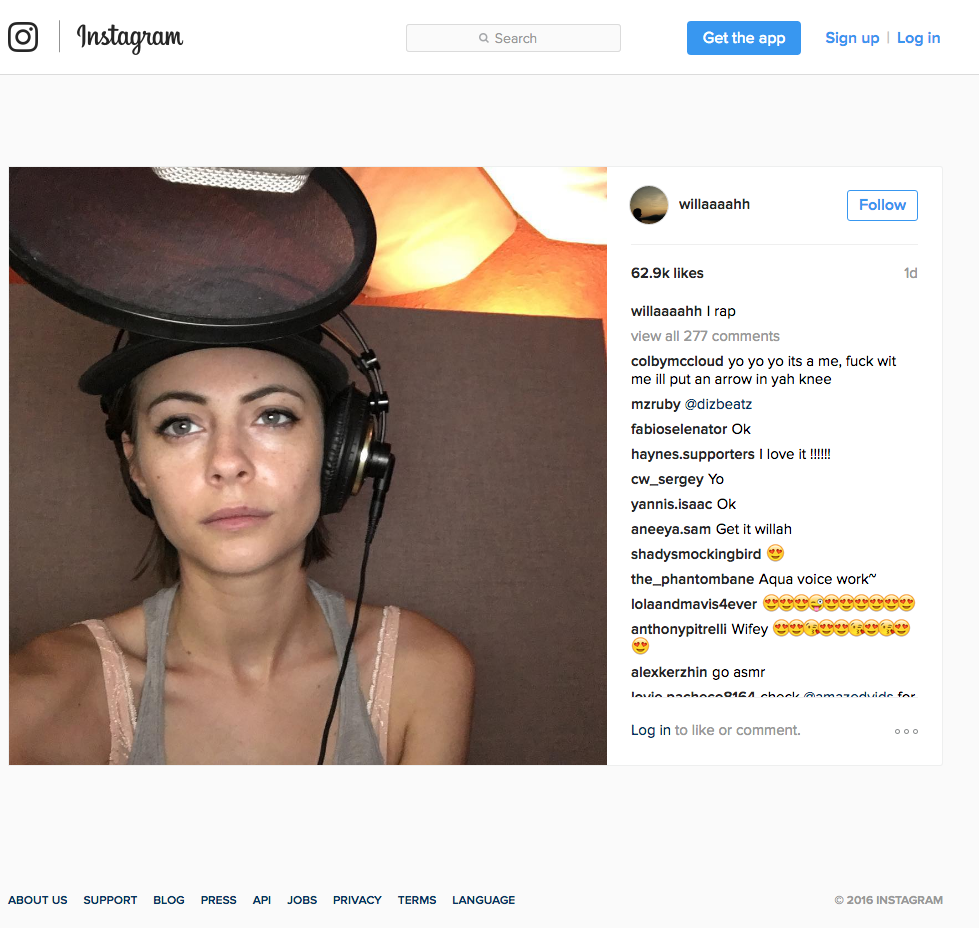 The E3 trailer for Kingdom Hearts HD II.8 Final Chapter Prologue featured English voice over for not only Aqua, but the the Foretellers and Ephemer from KINGDOM HEARTS χ [chi] Back Cover. Karissa Lee Staples revealed that she's playing Master Invi, Kevin Quinn is Master Gula, and Michael Johnston lends his voice to Ephemer.
While Willa didn't outright say that she's recording for Master Aqua, the background in the photograph matches the style of the room in Karissa and Kevin's photos, and the headphones match the ones Jesse McCartney used when recording voice over for Roxas in Kingdom Hearts HD 1.5 ReMIX.
Kingdom Hearts HD II.8 Final Chapter Prologue is a collection of three (3) Kingdom Hearts games. It will be released on Playstation 4 systems worldwide in December 2016. Follow Kingdom Hearts Insider on Facebook, Twitter, and Tumblr for the latest updates on Kingdom Hearts Unchained X, Kingdom Hearts 3, Kingdom Hearts HD 2.8 Final Chapter Prologue and all things Kingdom Hearts!