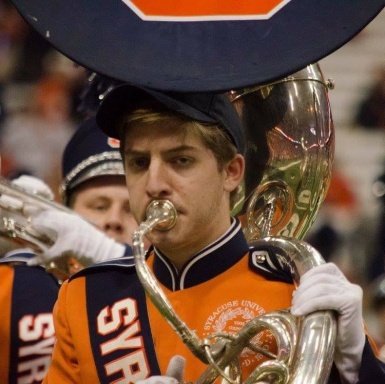 Joined

Apr 7, 2013
Messages

2,189
Awards

29
Location
Look, let me get this off my chest before I start: I don't have a problem with religious people… inherently. In fact, I legitimately tried to be religious for many years before I finally started to embrace my atheism. Now, let's start with the dictionary definition of an atheist: a person who disbelieves or lacks belief in a god or gods. If I was a miso theist, THEN you can be free to call me hateful of you or your god. It's impossible to hate what I reject of even existing. The specific brand of atheist I am is an agnostic atheist, meaning that, while I reject the existence of your God, I am all for the idea of one, even going as far to say that I personally would be ecstatic if you could prove their existence with hard evidence. Atheism is not the claim that there is not a god, it's rejecting the claim that there is one. Let me start with how I actually became an atheist.

For years in high school I tried to be a Christian. I remember frequently reading my electronic King James Bible during my learning center class when I was thirteen after finishing my homework, and for about a year after that I stopped entirely. Sure, I had lots of religious friends and family members, but I was born Christian, not raised as one. My dad frequently went to church as a child, and my mom did a couple of times, but they decided that they would stop going to church once they got their own place, and I went to church maybe a total of 4 times that I can remember. In my junior year of high school, I had a great friend named Jon Brown, a guitarist, euphonium player, and singer, who invited me frequently to his youth group, then named Sanctus, and, after much deliberation and procrastination, I decided to start going to Sanctus. I made great friends with many pastors there, yet I felt completely out of the loop. The only Christian media I got into was the pop-punk band Relient K, and I didn't feel like much of a Jesus-freak there, and felt singled out for it. However, everything changed my first year of college, when I accidentally stumbled upon a video called "Atheist's Watch Ray Comfort's 'Evolution VS God'" by The Bible Reloaded, and I quickly binge-watched EVERY SINGLE ONE OF THEIR MOVIE REVIEWS AND I COULDN'T STOP. Hugo and Jake instantly climbed close to the summit of my favorite youtubers, below the nostalgia critic, todd in the shadows, and a few others. After some time, I also went on to follow Logicked, The Amazing Atheist, and The Armoured Skeptic, along with UNPopular Culture, The Quran Reloaded, and Armoured Media as well, and I realized that the reason I was drawn to these videos so often was because I agreed with so many of their opinions. No matter what religious beliefs I was previously raised to hold before, I realized that I didn't believe this fairytale story of how the earth was created anymore. It didn't make sense to me once I started to think about it. Look, if you believe that Jesus is the Messiah, if you believe that Mohammed was the last prophet sent to mankind, hell, if you believe in the Egyptian or the diddlying Mesopotamian gods, I don't care. The problem is when you push me to believe what you believe and then look at the evidence against your position and you say "you want evidence for [a] god? Look around you!" when, in fact, looking around you at the evidence that's brought to the table would make it so that your faith is the only thing that can hold onto your religion. And that's alright. Some of the world's greatest scientific minds, such as Charles Darwin, dedicated their findings in order to show the world the glorious workings of god, and lost faith in him due to the findings; of course, many held, or hold, their beliefs still after findings like that, but it is something to think about.

Now, I was always taught a more allegorical version of the bible, where the story of Noah and the great flood was simply a story to remind us of God's wrath and the importance of faith, even when no one else is there to share your faith. Now, I don't believe those things anymore obviously, but I came across the idea of biblical literalism in my studies, and I've got to say that I've never been more intellectually insulted in my life. People telling me that evolution isn't true because God created the universe (which doesn't even diddlying make a lick of sense), people telling me that since dogs don't turn into alligators that they couldn't have possibly evolved, people telling me that the speed of light "used to be much faster than it is now" despite the lack of evidence backing up that very same claim. People like to stick with science until it starts to piss in the same well as their beliefs, just like a kid throwing a fit when he finds out Santa isn't real. How is God any less far-fetched than Santa? He's just the grown up version of a strange fake man that somehow has the power to watch 7 billion people at once and that has judged billions before. People go so far to claim that their imaginary sky-daddy is real that they go and try to redefine the words that their opponents use in order to try to turn them against them, shown by countless Christian youtubers consistently misrepresenting the definitions of atheism, skepticism, and agnosticism, coming up with such strange (and, quite frankly, mildly amusing) claims such as "atheists are those who worship the devil" and that "all morals come from religion. If religion was absent, then atheists would be free to do whatever they wanted, and you know they would." And, quite frankly, that last statement is quite diddlying insulting, and I would appreciate it if people stopped saying that atheists would do that shit just because they don't believe that no ethereal sky-monger is watching their every move. If anything, Christianity is something to watch out for; they, along with many other religions, believe that anything that they do wrong will be forgiven by their god, and all they need to do to be forgiven is to pray. At least atheists have the balls to take matters into their own hands, admit what they've done wrong, and deal with the problem like an actual diddlying adult instead of sitting around hoping that some invisible person in the sky will fix everything instead of dealing with it themselves in their own way.

There is seven things in particular that I have wrong with Christianity (how fitting of a number), and they are, in particular:

1. The widespread belief in Biblical Inerrancy
2. The widespread belief in Biblical Literalism
3. The public flouting of so-called Creation "Science"
4. Young earth creationism
5. The influence of commonly shared Biblical Infallibility
6. The use of Theological Legalism in order to smite "out-of-line" believers
7. Flat earth Creationists

I will spare you all the slog of having me go over all of these, since we'll be here all night, and some of these are very extreme opinions that not a lot of people share, such as flat-Earth Creationism and so-called Creation Science held up particularly by religious conservatives and less-so by the more contemporary believers. I just wrote these down particularly just so everyone knows that I did spend quite a bit of time researching and pondering the things I didn't like about Christianity in general.

Now, you might be asking "hey, isn't there other things about other religions that you don't like?" Well, yes, absolutely! I hate the Old Testament much more than the New Testament, so the Jewish belief system is not on good terms with me. I hate the fact that Mohammed married a six year old and diddlyed her when she was nine. That is diddlyed up, inexcusable, and indefensible in my opinion, even if it is not considered a taboo in certain cultures. I do not see how the current state of Islam is supposed to mesh into Western Culture like people think we should do, they're just incompatible at the current state. The Middle East and the rest of the world have been extremely disconnected for a very long time, and, with the way that the Sharia law and other such things are working in The Middle East at the moment, there's no way that we can start to mesh together. Now, granted, I have nearly no knowledge of Islam comparatively with Christianity, so my views aren't complete and fleshed out, so my research isn't quite done yet on that part.

On that note, a lot of you probably feel two main things right now: you're uncomfortable or you feel vindicated. I'll end this on the note that I do not hate those who have faith; in fact, I still love to go to church. It's, for the most part, peaceful, and me and my old pastors get along very well. I just don't happen to believe in any of it.

Anyways, I hope you enjoyed reading this article, and please comment below and let me know how you feel about this topic!

EDIT: I should make it clear that I'm an Agnostic-Atheist. Not because I am spiritual, but because I don't think anyone could truly know the real answer until after death.
Last edited: