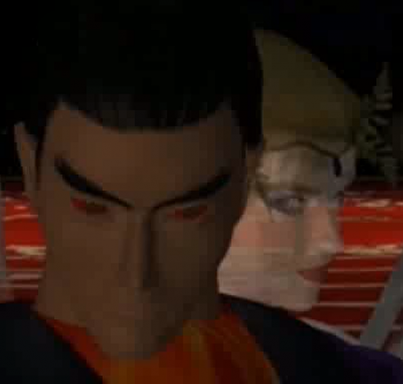 Joined

Aug 6, 2008
Messages

694
Awards

4
Location
Website
I bought 2.8 FCP, I came home and played 0.2, then watched χ-BC, as those were the new additions to KH. The next day I booted up DDDHD with some anxiety, as I had been told the game would now be 60 fps, which I am personally not a fan of. Everything looked normal at first, but that could be because of the difficulty in changing the framerate of cutscenes, I thought to myself.
Cue the Ursula fight.
Oh, my head, everything was so fast, and disorienting. Within a minute of the beginning of gameplay I had a horrible headache. 60 fps is the bane of my gaming experience.
Imagine this: Aim both of your eyes at your nose. For some people it takes a few seconds, for others a while longer, but you start to feel a pain, striking down in-between your eyes. Now multiply that pain by the amount of time it takes to defeat Ursula, and find the first save point in Traverse Town, and that is how long, I had to endure the pain, as I honestly did want to play through the game again in HD to see how different the game would feel on a console instead of a hand-held. Something which is definitely not going to happen now, as I almost had to vomit, when I turned the game off.
In an older thread, I did mention that I was not a fan of 60 fps, as it gave me a head-ache. In response, I was told, it was the equivalent of getting motion-sickness from real life, as 60 fps is closer to real life.
I didn't know how to respond to that. The only comparison to use I could think of was 3D technology in movies. For many it is the logical step into the future of film making, for others it's just a stupid gimmick to earn more money at the theaters, and for others, it literally makes it impossible to watch a movie in theaters with friends, as they get motion-sickness from the 3D. How do we know, that it is a real problem that some people get motion-sickness from watching a movie? Because 2D-glasses were invented.
https://www.2d-glasses.com/
A piece of technology, so stupid, that it shouldn't be possible to exist, but they do. And it would be wonderful, if something could be done to help those of us, who cannot play 60 fps for more than 10 seconds at a time.
I was a huge fan of the Tekken series, back in the day. One of my very first games was Tekken 2, and I played through Tekken 4 & 5, more times than I can count, so I was excited when I got home with my new copy of Tekken 6, and I had to let it down after only a few matches, as I had a weird head-ache I hadn't experienced in games before. That was my very first encounter with 60 fps. I paid full prize for Tekken 6 when it came out, and only touched it for a couple of minutes, as I could never get myself to pick it up again. I have played T4 and T5 several times since then, but I never touched T6 and only tried out Tekken Tag 2, at a party with some friends. Same problem.
It is also becoming increasingly difficult to watch YouTube videos in HD, as more and more HD videos are automatically set to 60 fps, thus forcing me to downgrade the video-quality to 480p. More and more games are made with 60 fps, advertised as if 30 fps is the spawn of Lucifer.
With DDD HD being 60 fps, and 1.5+2.5 advertised to be as well, I fear that KH3 will be as well, thus making it unplayable for me.
Is it really that time-consuming, and difficult to make it possible for the player to choose between 30 and 60 fps? Of course it means extra work, but it cannot be impossible.
Does anyone share my problem, or am I alone with this?
And will I have to give up gaming from here on out?