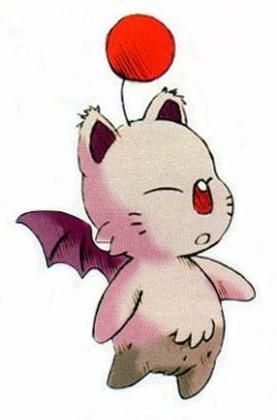 Joined

Nov 11, 2014
Messages

551
Age

21
Location
with details on why they would be a good choice for the series.
With final fantasy 15 taken on realstic fantasy, I will now give my reasons on mecha, or real world fantasy should be the next one
Mecha fantasy: After finding out last year xenogears was supposed to be ff7, I think square enix should bring it back. More perfectly suited would be body mecha seen in anime rather giant robots. You can customize the mecha suit for additional abilities, increase magic power, and much more. Summons could work nicely if they wore stationary like world of final fantasy, while powering up the mecha suit in the process. Story wise they take inspiration from gundam re:unicorn. Mecha fantasy also works really well political fantasy(FF12 I think). In conclusion, mecha fantasy would be a interesting take for square enix to take since it was originally scrapped.
Real world fantasy: Now real world fantasy has so many possibilities since it's highly used in anime. With JoJo as the best example with historical reference, if final fantasy does it it could be a bigger than ff7 (I mean that too). We probably have a hispanic, asian, black, or any can of race of superheroes. The possibilities are endless which is why I can say much because there so much they can do. Better yet, the writers of ff7-9 should do it because I want a crazy design of a final boss. One thing I really thing should do is go to select countries to attain the summon protecting the country(bahamut for usa, diabolos for mexico, odin for japan, leviathan for Hawaii, and etcetera). I have high hopes square enix will do this one day, and it will a great game.
Well that's all I gotta say. Please tell me how you feel since I provided more detail since last time. Any opinion(against or for it) is welcome. Thanks for reading this.