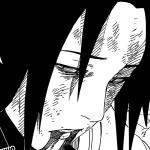 need some more candy cane
Joined

Jan 18, 2010
Messages

5,624
-Shit writing
-Shallow gameplay.
-This is just me, but nothing really memorable about level design or core game design.
-Again his is just me, but I really feel they copped out kicking Roxas out in the beginning. They could have pulled an MGS2 with it because his story was just picking up and getting interesting.
-Stupid dialogue.
-Difficulty. Being easy can work in some games, but KH1's difficulty was fine KH2 got dumbed down like shit
-Goofy.