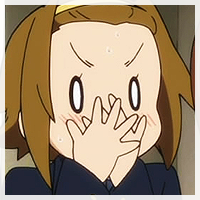 Joined

Jun 18, 2005
Messages

1,927
Awards

2
Age

34
Location
Man, Hokage, do you realize you're being more racist towards yourself than everyone around you is?
If you saw it as, "I am a man who likes a woman that might like my friend," and not as, "I am a black man who likes a white woman that might like my Asian friend," maybe you'd have more confidence.
Confidence's your issue anyway. You basically haven't been getting as much success because you're worried.
No offense intended, but I'm not black or anything and I don't know what goes through your heads, but trust me, most people don't care that you're black. We've grown out of that stage. Most girls are okay with it. And those that aren't.. Well, do you really want to go out with those? Nahh.

My point is that if you forgot about all the races and looked at everyone as equal people you'd have a lot more confidence in yourself, and with your confidence regained, your popularity with women will be back, too.
Are you implying that black people.. are the same as white people.. and that.. no one cares about different races anymore and that if I like a girl I should just go up to her regardless of skin color and that she'll accept me for who I am, regardless of my skin tone.
Wow..that is deep.