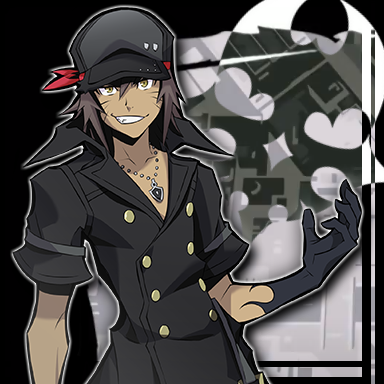 Joined

Jan 16, 2012
Messages

6,316
Awards

39
Even with Nomura diddlying confusing me over which Shibuya the one in the secret ending is. Whether he just meant Sora's in the Underground or it's a different Shibuya entirely (why he'd even bother with the latter I don't know,) there would be only ONE reason for Sora to be in any Shibuya. And even if it turns out Sora isn't playing the Reaper's Game to come back to life, it'd be pretty boring if he travels the world by himself.
Whether he's playing the game or not, who do ya'll want to be Sora's party member(s)? Or do you want him to go at this alone?
As a side topic: What do you want Sora's entry fee to be if he is playing the Reaper's Game?
Admittedly, I maybe have next to no reason for the two who I want as Sora's game partners nor any clue what I'd want them to do.
....I maybe also want them because they both introduced new plot points and I feel like them dieing is just them avoiding responsibility. lol
I want...
Ansem and Xemnas. Also for this Reaper's Game to be three man teams because this is KH and KH like trios.
Given Sora's current condition, having any of Sora's friends as his party members here really wouldn't make sense and would ruin the whole point that Sora is gone.
But if he were to have characters he knows as partners, people who are already dead would be the better option. I'm also just a fan of hero/villain team ups.
I also still can't handle these beautiful men being gone. Give these dudes redemption like everyone else.
Last edited: