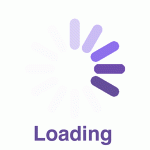 Joined

Oct 17, 2007
Messages

3,569
Awards

3
Age

35
Location
Website
Have you ever wanted to hear your name said by a deep moving voice? Have you ever wished you could make anything sound epic? Do you desire a custom show intro?
Well that's where GILDRAGON and his friend COPPER come in!
Gil and Copper (epic voice-rs extraordinaire) want to allow you to use their epic voices for just about anything from birthday wishes, dramatic readings,personalized greetings, show intros, parody trailers and anything you can put your mind to.
We can do it all for you and at no cost!
If all you require is our voices simply post either in this thread or in a PM or Skype, (if you want to keep it a surprise) what kinds of things you'd like us to say.
However "Where the Epic Voices Are" doesn't just stop there! We can also come up with new things to say for you! We can even narrate! If you want music and sound effects added and you want us to do all that work let us know! We can work with your suggestions or find our own music to use. there is loads of epic music out there and we know the best places to find it. and best of all. we do it for FREE! That's right you don't have to pay us anything. simply allow us enough time to complete the job. (rush orders are available in some situations) If you need our help to make your idea more epic we can also contribute script writing services as well.
Also don't feel that the voices we've used in this trailer are the only ones we will use. If you'd like something else or even a variety of voices we can do that too!
!!!ORDER YOUR EPIC VOICE TODAY!!!
Here is a sample of our work created for Gildragon's 27th Birthday party
The Birthday Host
EDIT: Can also mix your songs if you want me to.
Last edited: