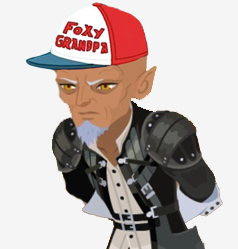 Joined

Oct 28, 2006
Messages

4,791
Awards

24
Location
Right before you fight Sora's Heartless, Riku says that Sora's Heartless is the source of the Bugs. But then, when you finally meet up with Namine, she admits that bugs came from her adding the memories of pain into the journal.

"I thought that maybe if you fought the bugs that sprang from these memories, you might learn to face the hurt in the memories themsleves." - Namine

So, which is it? Namine's explanation makes more sense, but the game/movie doesn't fully clarify which is the source. Is it that the bugs sprang from Namine adding the memories to the Journal and then Sora's Heartless used this to corrupt the data on a larger scale and then grew in power as the gang destroyed the bugs/heartless in the datascape?