Joined

Mar 18, 2015
Messages

94
Reaction score

38
Points

19
Awards

3
Have you ever seen a video game villain who looks so ridiculous, you can't take them seriously and/or laugh. I saw a thread on this somewhere and decided to make one here. I'd prefer people to look at said thread and pick some fresh fashion rejects. Also refrain on KH villains here.
The thread
Voyager from Xenosaga Episode 3. Like what in the fucK? I just cannot take this design seriously. It's some humanoid stereotypical grey alien as a JRPG villain. It just looks jarring and out of place despite the game's setting. Not all aliens have to look like that. Taking the grey alien...
www.resetera.com
General Tsao (yes he's named after Chinese food) from Sly 3. He's supposed to be a loathsome misogynist (he is) but he's still a chicken wearing armor. Sly Cooper is a cartoonish platformer and childhood favorite of mine. There's plenty more I could mention from that series (Sir Raleigh, Toothpick, Don Octavio and The Grizz come to mind) but most are more comedic.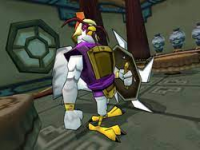 Wolf Hongo from Die Hard Arcade. This terrorist leader looks like a cross between Heihachi (Tekken) and a mall Santa Claus. The subpar voice acting makes him even harder to take seriously. The game itself is a fun 3D beat-em-up from the 90's.
Demigra's transformation from Dragon Ball Xenoverse. Dragon Ball villains can look ridiculous but this guy takes the cake. He goes from a demon sorcerer to a goofy looking dinosaur.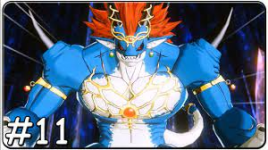 The King of Worms (Atop the Fourth Wall). I know that's a webshow by a former Channel Awesome member but I felt like I had to mention it. The King of Worms is supposed to be a Lovecratian horror with the "Face of Fear". When he finally shows up, he looks like a Power Rangers villain (though that part might be intentional) wearing a silver smiley-face mask and doing a bad Bane impression. I cracked up when he first appeared but love the cheesiness of the design.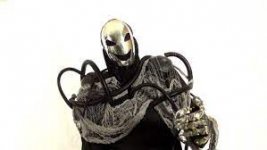 Honorable mentions (they were included in the thread) include Kuja (FF9), David (Killer is Dead), Seymour Flux (FFX), Shielbert and Sordward (Pokemon Sword and Shield), and a dozen others.
Last edited: