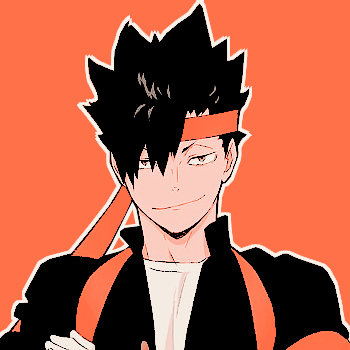 Joined

Jul 3, 2008
Messages

4,902
Awards

1
- The way they handled Disney worlds this time around. It felt as if Sora really had no right, purpose, or reason to even go to the Disney Worlds. In KH1 the Disney Villains were not only villains of their worlds but villains of the game itself, opposing Sora, not Sora and co coming to their world and deciding "hey you wanna fcuk up this guy's day?" "A-hyuak! I sure do!" "[insert donald nonsense here]"

- Ansem Seeker of Darkness was one badass villain and then they gotta go and call him Xehanort. I mean...couldn't they had just let DiZ's name be something completely different. It would have still fit and made perfect sense. Ansem the Appretince becoming Ansem Seeker of Darkness and Xemnas the Nobody. Seriously. Even MX could have just been called Master Ansem to fix the clutter fcuk.

- The Organization this time around. In CoM the 'Organization' were a menacing squad of people who just wanted to cause mayhem and watch the world burn. In KH2 not only are the Organization not organized but they seem like a gang rather than a league of villains who think that they are the sh!t. Xigbar was the man tho. If they kept Xiggy, Axel, Larxene, Marluxia, Zexion, Xemnas and Vexen and left them as the kick as Organization working alongside the Disney villains than this game would have been gold.

- to me the concept of the lesser nobodies were just bland. Why not let the 'Organization' be the exclusive 'nobody' who have managed to take human shape. There is no need for some stupid white jump suit bitches to have me doing this all the time, "Reverse! Reverse!----Reverse! Reverse! Cha-cha now yo!" wtf? The heartless were plenty menacing and came in all shapes and sizes. The Organization could just have dominion over them just like any other villain.

- Sora and Riku's character this time around as well. Sora seemed...slow. I mean in CoM i thought the boy grew a pair but it seems once he woke up in TT they withered away. He is also apparently obsessed with Riku despite the fact that Riku can and has always taken care of himself. As for Riku he didn't change that much, he was just less...in your face. I mean in KH1 he was a mofo, in CoM was a kickassin' sword swingin' nobody killer who thought, "hey, why don't I kill all the evil disney mofos and feel better about myself?" In KH2, he was all "run away, Sora might see me...even though I look completely like Ansem."

-The Final Fantasy characters were as blandly used as the disney characters. Auron had potential, and Seifer actually kind of earned my approval oddly enough, but the way they were just sticker slapped into the game and the creators are like, "yay just like we did in the first game!" No. Not just like you did in the first game. In the first game the FF characters were involved in Sora's growth and the story's advance...but oh well, why not, just go down the sh!tty route.

- Atlantica.

- The keyblades in my opinion were less memorable. but that besides the point. The gameplay was also very...simple and easy that I let my baby cousin hold the controller while nature called and had it on pause...while fighting Xemnas. I come back after a little sidetracking and find that the ending credits are playing. Yes...my baby cousin beat Xemnas without ever playing the game. His respone, "they tell you what to press"

- Kairi.

- Did I say Atlantica already?

-The ending was also anticlimactic. In KH1 when you beat Ansem, you were sh!ttin bricks because you thought somehow Ansem was gonna come back alive and just stomp your ass. When Xemnas died I was like, "Come at me".