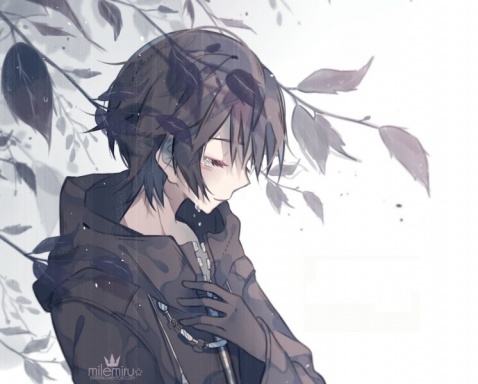 Joined

Aug 25, 2020
Messages

252
Awards

14
Age

25
Location
Website
You do know you have essentially said you are a person not worth spending time on, which would implicitly mean you are calling yourself a worthless person.

I think that's a bit sad to think about. To have no values, no cause, no joys beyond the superficial consumption of commodities...parroting broken logic formed from a rejection of change and growth; born from ignorance; cultivated by spite.

Trust me when I say nobody here has wasted any time on you—rather they find this entire situation humorous and odd. Any time spent responding to you has likely been done in passing during mundane gaps in one's day.

But if your goal was to derail this topic so that you may not have to address why you continue to play games by developers who have expressed support for BLM because there is a part of you that is uncomfortable confronting that reality because you get to live in a bubble that caters to you, I suppose you have succeeded only in the most minor of ways.

And since you see yourself as some sort of victor in some nonexistent battle between those who abstain from political engagement and those who do engage in it, do you not think your own time would be better spent returning to more worthwhile discussions like "What will this game made for children do in its next installment?" and "Can't wait for Yoko Taro's next game even though the political and philosophical points go over my head because I don't believe in that sort of thing in media"?
Well no shit for pointing out i am a misanthorpe with a deep hatred of society and want nothing at all for doing with it. My biggest value in life is fact based truth and logic and debunking bullshit when i see it so calling me someone without values and goals in life is like a calling me an loser. So you're totally wrong there i actually am planning on working on a career in media analysis and criticism and i also plan on debunking anything you feminists or i should call your kind strawberry generation baizuos because i've never seen anybody this so fauxely offended and egotisicical in my entire life and being an anti sjw has actually gave me self confidence and a outlet to vent my anixenty and depression issues and i've been feeling so much better with my life and its given me alot of friends especially best ones. I've been growing up as the smartest person in the entire room all my fucking life and i just simply want nothing but a peaceful quiet totally stressfree life and i have no love at all for people who get in a way of it such as politcs and the people who support it. Lucky Star is not a political at all neither is k-on or also Clannad either and those are all sucessful apolitical stuff so not everything at all is political.
Thanks for proving my point on how peoples own idenity and value comes from nothing but politics and crying on social media all the time enjoy your misery and guessd what putting pronouns in your bio just gives me and my friends more things to laugh at.