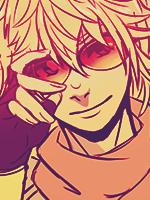 Joined

Mar 31, 2008
Messages

12,519
Awards

6
Age

31
Location
As the title suggests, what were your preferred worlds for grinding levels for drive forms?

I know for the Wisdom and Valor forms, it was pretty much easy doing it anywhere. Valor form leveled up on the amount of hits you did against enemies(or something like that) and Wisdom went up as many heartless you killed. For Final and Master, it was a bit harder.

I always went to either The World That Never Was or Land of Dragons(throne room). Those two always had my best interests at heart. Land of Dragons was easier for Master Form cause of the enemies that you face in the throne room area. They give the best exp for Master Form. Obviously for Final Form, it goes up the more you kill nobodies, so The World That Never Was is obviously the best one cause that place, past the first sections, is filled with nobodies.