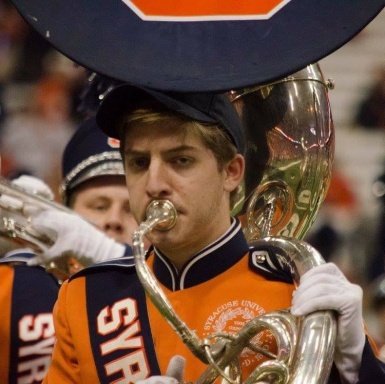 Joined

Apr 7, 2013
Messages

2,188
Awards

29
Location
What Went Wrong with Back Cover?
​
Hello everybody, Grono here with another lengthy analysis comin' at ya! WHAP-OW! WHOOSH!! ZAPPO!!!
Rewatching certain scenes of back cover recently made me question a part of my fan complex: what is it that I hate about this damn movie so much?
Watching it again, I have to give it credit that, for the most part, its voice acting ranges from serviceable to fantastic, its character building for faceless characters is surprisingly well directed, and the entire movie looks absolutely stunning. So, what is it about this movie that turns me off so much?
Both of Kingdom Hearts' movies up to this point had similar criticisms directed towards them. Disregarding the plot, as the plot from both was practically identical to their original games, the main thing that did not draw an audience in was their primary engagement with the people in the seats watching.
For the Days movie, part of the issue that many fans had was that their experience was frequently interrupted by large blocks of text that they had to read, ruining the flow of the experience as well as taking out some key scenes that many fans cherished, such as a scene in Agrabah that apparently brought many people to tears. However, another huge issue with it that led to many people calling the experience a chore was how they made up for a lack of gameplay. They did this by inserting "action scenes" where you would have fought that character, which is fine and all, except that
most of the action scenes cut to the next scene before any action had occurred
.
Days tried to fix its problem by lengthening the ending by several minutes and patching in a more detailed fight between Roxas and Xion at the end of the film, which came off as being too little too late and not being impressive for action scenes. Square tried the same thing with Re:Coded, but the experience came off as especially bloated and samey towards the end with the same combat issue as the Days movie. It had more action scenes, sure, and one with Jiminy's Journal fighting Sora was particularly good, but, aside from that? Nothing.
Like the cheeky subtitle there? Ah well, who cares if you didn't like my little in-joke, because it's time to get into some character study!
The main criticisms of the Foretellers is that they follow the Master blindly, and I won't pretend that this isn't the case. While this is a very valid criticism, and should count against them, I am instead going to treat that as a given and instead observe how they interact with each other, assessing each other's goals as the film goes on.
Many people cite Ava as the weakest character represented here, as she turns from a confident, self-starting leader to a pawn of a black coat, but I would have to disagree. While she is certainly diminished here, she definitely holds her own principles in this story. Ava is someone who hates conflict and tries to avoid it at all costs, being a compulsive placater and very protective of others, shown when she hides Gula after Aced's attack and prevents Ira from seeing him.
Ira is not well known in this story, but we can assume that he is quite a closeted personality that is very much in his own head, constantly spending his time researching and pouring over the book of prophecies instead of leading his group like he is supposed to be doing. His tendency to abruptly end conflict and make rash decisions cost him their loyalty in the long run, and the choice to make Aced a second-in-command was one made almost as if the Master knew what the outcome would be.
Invi is pretty bland, but, much like the snake, she rats people out and certainly has her own motives to tearing people down. The only time during the story that she notices what she's done wrong is when Ava calls her out on her failure to realize that Ava may have been doing what she was told to do, and we realize that she does have some semblance of camaraderie with her former classmates.
Gula is very sophisticated and on top of things, having his own agenda at all times. He's the only one to immediately be able to discern what he's supposed to do for the Master, why one would be a traitor, and what he can do to fulfill his task, but he fails to realize that his own agenda informs his investigation, the opposite of a scientific method. He's shown to be nonchalant but with high standards, and doesn't seem to show any concern for the future until he realizes that he may have caused the future to happen when Skuld and the player confront him.
Aced is a very well written character, and here's why. He is given the task to support Ira in what he does and help him carry out his goals, but early on he feels that Ira
isn't doing anything
and takes initiative to protect his friends that he had sworn to keep the world for. Aced's fall is written in good intentions, which is a surprisingly deep way for Kingdom Hearts to look at future villain characters. Xehanort's fall to darkness seemed very calculated at his bequeathing, much like Voldemort's, but Aced's clearly falls in like with the idea that no one is the bad guy of their own story.
Aced, throughout the story, tries to form an alliance to be able to do something about the world ending. Gula, initially reluctant, eventually caves into Aced's plan and agrees to ally with him to gather Lux to protect the world. When Gula betrays him, Aced is heartbroken. Not only did he misjudge Gula's character, but he realizes that Gula never cared for what Aced believed in or worked to achieve. The only thing that Gula wanted was revenge, revenge against someone who he mis-characterized from the start, and him tearing down Aced was more than enough for him to be satisfied.
There's another great scene with Aced that I want to discuss, one that isn't talked about a lot. Aced finally meets Ira after a very long interlude where he does not interact with him, and Ira finds him wounded on the street. Usually, a Kingdom Hearts character would begin to spout one-liners about "darkness has corrupted you!" or something like this, but Ira instead meets him with pity and understanding. Aced initially spouts that he wants Ira to "finish him off", but Ira instead treats Aced as if he's still worth something. He says that, while he disagrees with Aced and believes that they can't change the future, that he still needs him to protect what's left after.
Ira calling Aced a light here is really the heart of this movie, and one of the reasons why I love parts of it so much. Aced then reveals that his hatred for Ira was really a deep respect for him, and, honestly, I completely see that. Aced's outing of Gula is initially sinister, but after all that Gula did to him I can very easily justify it. Gula realizes this mistake as well, shown when he talks to player and Skuld in X, revealing that his grave error may have caused the bells to ring.
Good pun, huh?! Yeah, I know, deal with it.
Luxu, first off, is the blandest character in Back Cover. Yes, he is absolutely worse than Ava. He is shown to be grossed out once, but otherwise he is a kicked puppy that follows the Master because he knows nothing else. His keyblade and his appearance in X suggest that he is a darker character, but none of that is repeated in Back Cover, and he instead seems like an average John Doe that just wants to do good and is forced to take a dumb box into the Desert and wait. His character is not expanded on, and he is rather used as a device to how the Master will live on.
The Master himself does not make much sense. He seems to be good and evil at different points, where at times he is seemingly setting everyone up for failure and enjoying it while in his talk with Ava he seems to actually care about the well-being of the future of the world. Whether or not either personality is the true one is what makes him so intriguing, and his animated personality confuses us as well as the other characters as to what his true intentions are and why he acts like this. One thing is sure, though; he certainly did not leave them with anything good to go on.
So, why doesn't Back Cover work? I think, at points, it really, really does. The main connective tissue that does not inform the story is the inclusion of Luxu, which is not expanded or explored enough, and the combat, which really and truly sucks. It has the same issues of cutting away from big fights and only keeping slow fights, and generally doing a poor job of making things flow smoothly. I do think that Aced, at the very least, was a great takeaway from this story, and was a benefit to watching this movie.
What do you guys think of Back Cover? Did you ever think about Aced that way? Whatever it is, comment below and let me know TWT Thanks for tuning in, KHInsider!
Last edited: