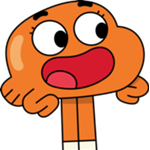 All right, don't have a crap attack
Joined

Nov 11, 2007
Messages

4,354
Awards

2
I don't really know what this is about. Maybe you can take away something from it.

There's this guy named Brent who I work with at Applebee's. This guy is just a few months older than me, and he's kind of a gangster I guess, and he smokes a lot of weed. And I can't really tell you why, but ever since he started there I've respected him immensely. He just has this gentility to him. He's really warm-hearted. And the way he composes himself. I dunno. I know it sounds like I have this huge ass crush on him. But I really don't. I mean, mind you, he's like crazy good looking but even still. He's become much more like a brother figure to me (I know that's probably wrong I just said that after I said he was crazy good looking). But just the way that he respects my opinion, and he confides in me and stuff.

Maybe it's because I've never really felt comfortable or anything having a male heterosexual friend, cause I feel like they'd hate me, so I've always had female friends. But ever since we've become friends, I dunno, he's done wonders for my confidence and I don't even think he knows.

And then just today my best friend for life--Alyssa--who also works at Applebee's told me that Brent came up to her and started talking about yesterday when I smoked with him and some coworkers, and he talked about how hilarious I was and she said he looked at her and said "I know about Mark by the way, and I don't care" and he just gave her this looks.

And Alyssa is the first person I came out to, and only a few other people know, and I've always kind of wanted to tell Brent because I respect him and I felt like he wouldn't care, but I was too afraid because if he did care it would devastate me, ya know? To finally have that connection to a heterosexual male friend and then it end like that. Just the fact that he doesn't care though, just makes me incredibly happy. Am I overreacting or what?

It's so amazing how people can come into your life like that and just change it so incredibly. Lol I'll never convince you guys that I don't have a crush on this guy. But I don't. I don't know, maybe if you know how much I've grown since high school where I was such a recluse and had no confidence, I dunno, it's weird, because what the fuck it does get better! Surprisingly. I guess.