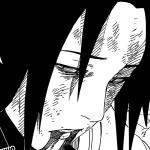 need some more candy cane
Joined

Jan 18, 2010
Messages

5,624
the father thing...that was going for more eraqus than terra. either way.....the other stuff just aren't my taste...that's the typical jock we see in high school, which i don't like......basically these are all the things any shonen freak would like...true he's not an exact clone of anyone in KH sreies, but still, he's just not "shining" the same way aqua and ven are.
Don't confuse you not liking him/wanting to disagree with me with Terra not "shining" now it just seems like you're bringing up random shit for the sake of the argument.
But whatever.
I still don't see a reason for the hate besides "he doesn't shine like an exact clone of a character we have seen and a smurfette."