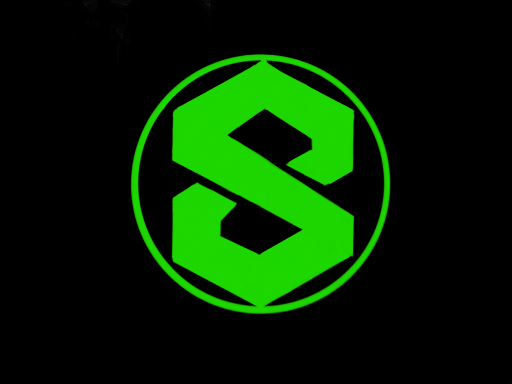 Joined

Aug 25, 2021
Messages

102
Awards

2
In the UX finale, the Player trapped the 4 Darknesses from the data world to save Ephemer and Skuld. After that, he sacrifices himself to lock the data world so that the 4 Darknesses won't escape but of course, this also means the Player can't escape and trapped himself inside the data world alongside the 4 Darknesses. The Player later died and reincarnated into another keyblade wielder in the second lifetime. Now the question here is what do you think happened to the 4 Darknesses that were trapped by the Player?

Many years have passed since the Daybreak Town was rebuilt into Scala ad Caelum and we don't know what happened to them. Do you think they are still alive and somehow survive being trapped for many years? According to what Luxu said to the Darkness that escape from Data Daybreak Town that he interacted with:

"The longer you exist without a tangible form, the more your will fades."

What Luxu is trying to say here is that Darkness has a weakness. If the 4 Darknesses haven't found any physical form to possess for many years, one day they will die and lose the point of their existence as a hivemind. But what if there is a twist that they are still alive for many years, take Terra's Lingering Will for example. Terra can still live for 10 Years even if his mind is still trapped inside his armor. The concept of Lingering Will and 13 Willful Darknesses is that they can only appear as a hivemind since their bodies and hearts were stolen or rejected. Terra's body and heart were stolen by Master Xehanort but his mind is locked inside his armor while the 13 Darknesses possessed physical forms back then and rejected their physical forms to defeat light, existing as a Darkness without form.

I have two ways to explain what happened to them when they were trapped inside the data world.

A. They died

-Just because they exist as a hivemind doesn't mean they can exist forever right? I know they are just a hivemind without body or heart, but I don't think their existence can last any longer for many years whether for decades, centuries, or even millenniums. If we compare it Terra's Lingering Will who can still live 10 years and is trapped inside his armor as a hivemind, how can we compare it to the 4 Darknesses who are trapped inside the data world and stuck for many years before Ephemer turned the ruins of Daybreak Town into Scala ad Caelum?

B. Still Alive

-If they are still alive and someone gained access into the Data Daybreak Town. They might escape but I have the feeling that their sanity is gone and I can already imagine that they are no longer the same person. Wait why did I even call them a person when they are just a hivemind XD? Like a computer for now Data Daybreak Town is in sleep mode but what would happen if someone turn on or woke up the Data Daybreak Town? Will it free the 4 Darknesses or it could also free the Dandelions who are asleep?



But now the most important question here is, what would really happen if someone gained access to the Data Daybreak Town? People like Mickey could gain access to the Data Daybreak Town to know more about the history of the ancient keyblade timeline. Since Mickey possesses a supercomputer that contains a data version of other worlds from Re: Coded but of course, this would also pique interest for Maleficent as well. Think about it, in UX Maleficent already knows the existence of data worlds ever since coming back from talking with one of the True 13 Darknesses, so who knows she might reunite with an "old friend" that helped her get back in the current timeline.

Maybe one of the Darknesses will ask for help from Maleficent and that is to rescue the 4 Darknesses that were trapped inside the data world. Think about it the Darkness just save her life so why not do the same thing by helping the Darkness back? However, if the 4 Darknesses are no longer deserve to be saved since they are gone or dead, Maleficent might use time travel into the past along with the Darkness inside her and hitch a ride similar to how Darkness escapes the Data Daybreak Town so that they can arrive at the same location where the 6 Darknesses that were trapped inside the data world from the past, the timeline of UX. Maleficent will make an alliance with these 4 now 5 Darknesses and reunite with the other 8 Darknesses, add that and you have 13. Maleficent will time travel back into the future/current timeline along with the 5 Darknesses inside her so that the Darkness that escape Data Daybreak Town and the 4 Darknesses that were trapped will be free. The procedure of course is similar to how YX recruited Ansem and Xemnas back as hearts and later gave them replicas as vessels. Now that the 5 Darknesses are free, all they have to do is find vessels to possess and reunite with the other 8 to complete the ranking of the True 13 Darknesses.

So what do you guys think? What do you think happened to the 4 Darknesses that were trapped inside the data world?