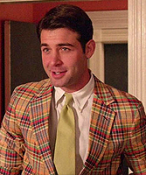 Joined

Dec 15, 2004
Messages

9,188
Website
This past October, Square Enix hosted a special fan event to allow the fan sites to get an exclusive sneak peak of Final Fantasy XIII-2 before it hits stores in late January. FinalFantasy.net (Shamdeo and I) were fortunate enough to get an invite to the event, which consisted of a three hour session with what appeared to be a full build of the game as well as an interview with XIII-2 Producer Yoshinori Kitase and Art Director Isamu Kamikokuryo.

We'll have our previews and the interview going up some time today, but we also wanted to do a question/answer segment to address any questions you guys might have about the game.

Keep in mind there are some things, mostly story related, that we are unable to talk about. We'll do our best though. Opinion related questions might be better.