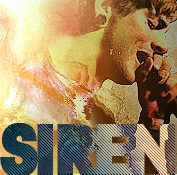 brutally homeless and fluffy
Joined

Feb 19, 2006
Messages

2,335
Awards

2
Catholicism is a denomination of Christianity. I read something other than that in one of your guys' posts, and it's a pet peeve.

Anyway, it does seem as if you have overreacted in this situation. Being grounded from your PS3 is not the most god (lol) awful thing in the world. Besides, at your age, being a hypocrite should come second nature. Do what you have to in order to please your mother, and then when you move out do whatever the fuck you want.

Simple.

EDIT:

"I'll have a bag packed" well, that's just going to create all sorts of tension. Don't be a little bitch, just suck it up and try to avoid escalating the situation any more than it needs to be.