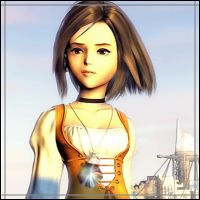 Joined

Nov 11, 2014
Messages

1,446
Age

45
Location
Website
[Mods, if I put this in the wrong forum, go ahead and move it.]
Now, I've seen a few webcomics around. One of my favs (this dates back to my FFXI days; it was the webcomic of my true native server, Midgardsormr; that server was smashed into Quetz, sad to say.) is
Level-Up
. (Go back and see what happened with Xax in a tentacle rape incident, I dare you.) Author is going into XIV now; and I do have a mess around chara on Midgard just for old time's sake in XIV.
Before anyone asks, I'm not the author; but you gotta cheer for the home team. There hasn't been a new one in a year but I hope the guy comes back and does more, it's good for a laugh or three, esp if you don't mind a little pervy stuff.
So! What's your fav webcomic? Do you make'em? Let's see it!
Last edited by a moderator: