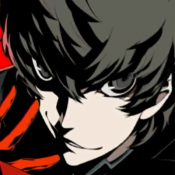 Joined

Aug 31, 2007
Messages

9,315
Location
[video=youtube;ZSqOgDhinYI]https://www.youtube.com/watch?v=ZSqOgDhinYI[/video]​
"The game is set in the fictional island town of Wellington Wells in the year 1964. In this alternate timeline, Nazi Germany invaded England during World War 2. To defeat the Nazis, the citizens did a "Very Bad Thing", which was so upsetting for the survivors that they resorted to taking a drug called "Joy" that suppresses unhappy memories. People who abstain from taking Joy are branded "Downers", and if captured are forced to take Joy to fit back in society.

The player controls a resident of Wellington Wells, Arthur Hastings. He stopped taking his Joy, and as the effects of the drug wore off he realized that he has been living in an illusion and the world is in fact in a terrible state. Arthur's colleagues realize he has become a "Downer", which forces him to flee and find a way out of the city."
So am I the only one excited about this game? It reminds me greatly of BioShock, and adds even more reason for me to pick up an Xbox One (though the devs said 'never say never' to a PS4 release). Love me some creepy/psychological horror games, and this will nicely fill that quota.
E3 2016: We Happy Few May Look Like BioShock, But Is a Very Different Beast
Currently slated for release early next year on Xbox One and PC, with early access starting on July 26th.