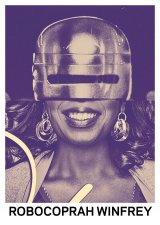 KHI Site Staff
Staff member
Joined

Dec 24, 2007
Messages

968
Awards

4
Location
At long last, the first episode in our Kingdom Hearts Mysteries series with GameTrailers.com has premiered, available for your viewing pleasure right here.

This first episode delves into time travel in the Kingdom Hearts series, which has become quite the headache for a lot of fans after its introduction in Kingdom Hearts 3D: Dream Drop Distance on the Nintendo 3DS.

We first announced our collaboration back in December, where we'll be working on a number of episodes that will shed light on the deeper mysteries and plot twists of the series in order to help keep everyone on track for the upcoming release of Kingdom Hearts III on the PS4 and Xbox One.

Back in 2013, GameTrailers premiered their Kingdom Hearts Timeline video, which summarized most major plot points of the series into an hour long video. Some of us here at KHInsider had the privilege of assisting them with their script, and we felt that there was more we could have focused on, which prompted us to work together again on this new series.

Our next episode, due next month, will cover the topic of Sora's connection with others.

We hope you enjoy our first episode and look forward to more. Please tell us your thoughts on the comments here below!
Make sure to follow us on social media to keep up to date with more info on our collaboration!
Gametrailers.com [Twitter] [Youtube] [Facebook] [Tumblr]
KHInsider.com [Twitter] [Youtube] [Facebook] [Tumblr]