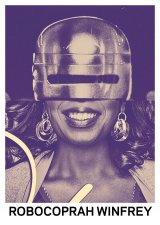 KHI Site Staff
Staff member
Joined

Dec 24, 2007
Messages

968
Awards

4
Location


All four episodes of Kingdom Hearts Mysteries, our collaborative series with GameTrailers.com, have now aired and you can watch all of them right here below.

Back in 2013, GameTrailers released an hour long video called Kingdom Hearts Timeline, which some of KHInsider staff helped out with. Although it managed to successfully summarize the entire series plot, some of us felt there was still more to tell.

Thus, we decided to work closely together in order to create a number of episodes which delved into the more complicated aspects of the series thus far, in preparation for the upcoming Kingdom Hearts 3.

In these episodes, we focus on time travel, Sora's connection to people such as Ventus, Roxas, Naminé & Xion, Xehanort's plans during the entire series and what you need to know from Kingdom Hearts χ [chi].

Episode 1 - Time Travel in Kingdom Hearts


Episode 2 - Sora's Connections to Others


Episode 3 - Xehanort's Ambitions


Episode 4 - The Foretellers' Prophecy




Naturally, these episodes will not make too much sense unless you've played the majority of the games in the series. Regardless, we hope they come to help as many out as possible so the conclusion in the Dark Seeker saga can be enjoyed by everyone.

Although there are currently no concrete plans for more episodes, we will nevertheless actively look into making more in the near future.