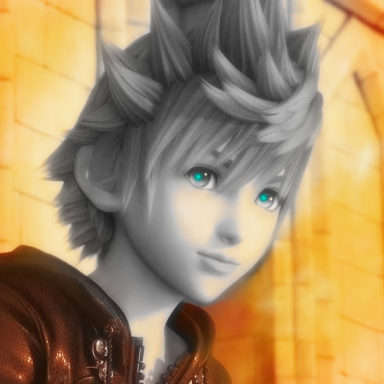 Joined

May 1, 2017
Messages

554
Awards

0
Age

19
Location
OK so this has been bugging me ever since 2.8 was released but I never got around to asking the forum about this. To get straight to the point:

So remember that scene from one of the orchestra concerts, ya know the one between

Namine

and

Terra

that supposedly took place before

Aqua

and

Terra's

interaction in 0.2? Yeah, that one. Could anyone explain how that scene makes any f****** sense(Excuse my language this just really frustrates me)?



0.2

happens from the end of birth by sleep to the end of KH1, correct? Namine was created during the final chapters of the first game when Sora stabbed himself, so even if we assume that Aqua and Terra's interaction takes place after this, that would mean Namine was literally JUST born into existence. So how would Namine even know that Terra exist at this point? I could've of accepted this if the scene took place when Sora was asleep (i.e. when she first discovered the connection between Sora and the BBS trio, and she admitted this by the way) or even during the events of chain of memories (when she was literally tampering with Sora's memories), but that's physically impossible since it takes place

during

0.2

and

before

the end of KH

1

. Namine wouldn't have access to this information, nor should she have been able to reach out to Terra AND know where Aqua was. Not to mention she never brought this up to ANYONE for the

entirety

of Chain of Memories and KH2 and just seemed to be acting on her own devices in the background for NO REASON. Even if she was aware of these peoples existence, how does she know anything about them, and most of all

why should she care?

It would be one thing if she had a personal connection/relationship with one of them or at the very least

knew why they were important in some way

, but she didn't. Heck she didn't even know of, interact with, or even

see Roxas

or

Mickey

at this point (She may have known of Sora's existence and even some of his past, but that wouldn't tell her EVERYTHING, especially if Sora wasn't even aware the BBS trio's fates or even who Terra was to begin with), so I'm baffled as to how and why she could've or would've made this decision. If the answer was given elsewhere I didn't see it, and if not:


Could someone please explain this?

​
Last edited: