During E3, VentureBeat spoke with Kingdom Hearts creator Tetsuya Nomura about why a world based on Pirates of the Caribbean: At World's End was chosen to appear in Kingdom Hearts III alongside Hercules, Frozen, and Monsters Inc.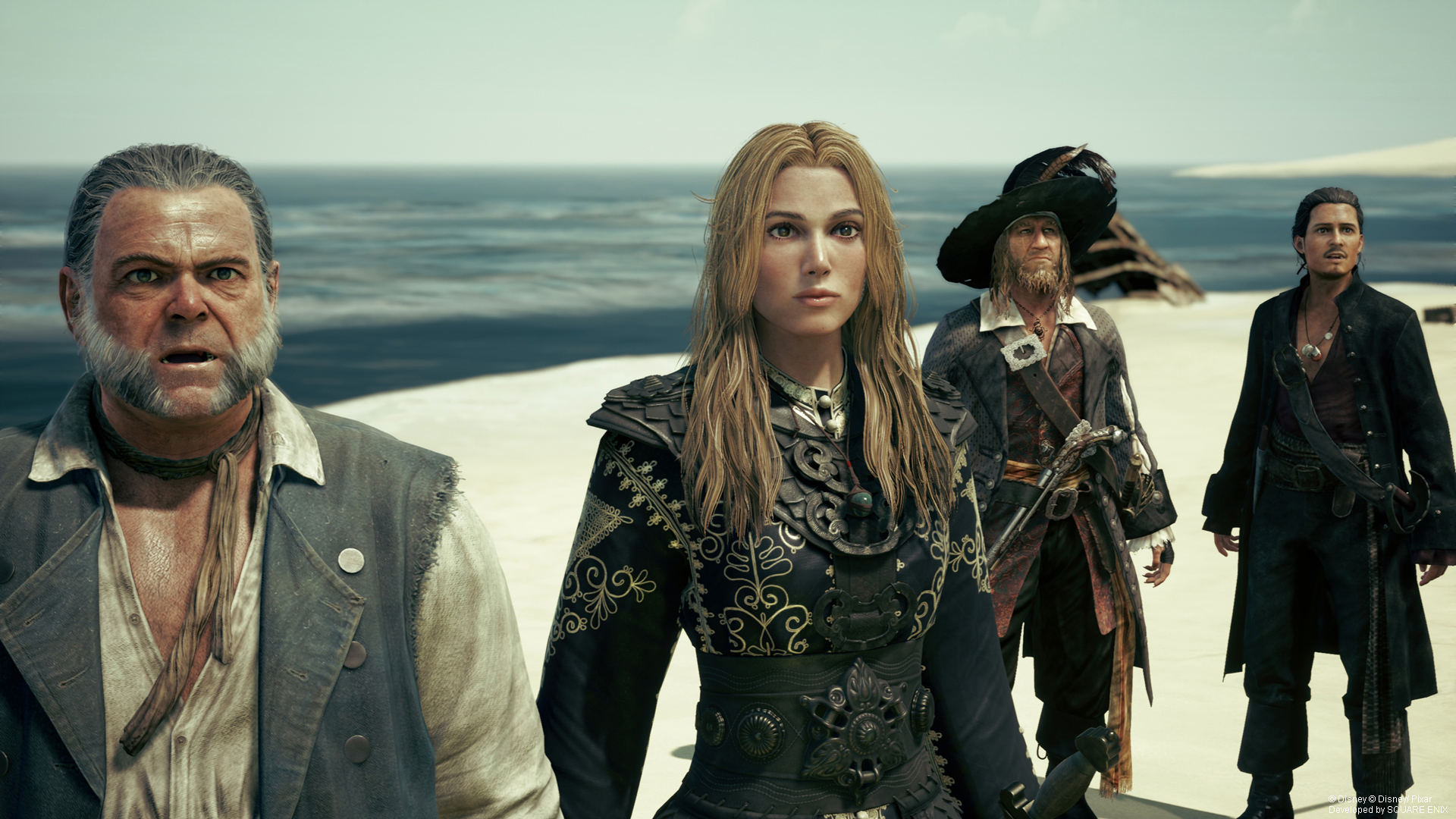 Pirate's of the Caribbean is a film franchise with five entries. The first film, The Curse of the Black Pearl, was originally featured in Kingdom Hearts II which makes its appearance in Kingdom Hearts III the second returning world.
"It's not that we've been avoiding the reappearance of worlds from our previous titles," Nomura told me. "They are reappearing as necessary. But for Kingdom Hearts III, one of our ideas or concepts was to try to have as many new worlds as possible. At the same time, I've always wanted to have at least one live-action world in Kingdom Hearts III. When we were looking at all these different live action titles, Pirates of Caribbean was one of the most interesting worlds, one that we thought we could create interesting gameplay around. There's the underwater action and the ships. You can even be airborne. It covers land, sea, and air. I thought that would be a great opportunity, to use the Pirates of the Caribbean world."

"Another reason was, because we wanted to have more realistic characters in the live action worlds — even more realistic than before — we thought that the Pirates of the Caribbean characters were unique enough in their details that we'd be able to re-create it as closely as possible with computer graphics."
But how come Square Enix decided to skip over the second film in the Pirates franchise, Dead Man's Chest in favour of the third film?
"When you look at Dead Man's Chest and At World's End, one is the setup for the other," Nomura continued. "If we went with the second movie, then the story kind of ends in the middle. It doesn't really make sense for us, because we'd have to end it in the middle as well. With At World's End, I felt like there's more dynamic action to it. Just looking at it from that perspective, it's a better fit. I also wanted to show the battle with Davey Jones and make it as dynamic as possible, and to do that it had to be the third movie. It was just an easier fit overall."
The confirmation of a Davy Jones battle as well as more dynamic action in this world is sure to make fans thrilled.
Thanks to Zip.
Follow Kingdom Hearts Insider on Facebook and Twitter for the latest updates on Kingdom Hearts Union χ [Cross], Kingdom Hearts III, The World Ends With You and all things Kingdom Hearts!