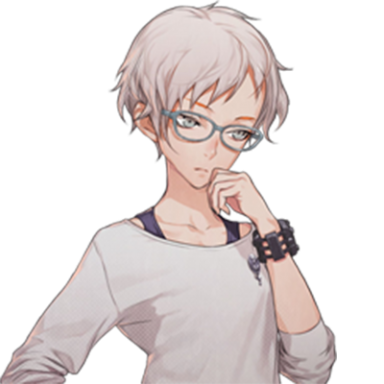 Why don't you play in Hell?
Joined

Dec 17, 2008
Messages

4,232
Awards

9
Age

29
Location
This is basically an extension of my first Vanitas theory...
Ven is an artificial BwHoPL, and Vanitas is his Unverse.

We know that MX messed up his heart, and here's what I think is what he did: he installed a darkness filter into his heart. The problem is, Ven can still have negative emotions and memories, and when they get filtered out, Ven forgets those. What do they become? Vanitas, the darkness carved from Ven's heart, which is why he's got Riku's darkness suit. The more negative memories Ven erases, the more powerful Vanitas becomes, possibly why Ven wants to be killed/erased. Another quote from MX:

Already, that man is a monster infused with darkness. Use your power to defeat it, and correct my mistake!

(Assuming he's talking about Vanitas) This implies that:

1: Vanitas is darkness

2: The whole thing is MX's fault

And why would Vanitas work with (and come out of) MX? Vanitas is memories of darkness, and MX is a heart of darkness. It's like PB&J.
For the sake of this theory, I'm going to assume that:
-Eraqus is a BwaHoPL (Maybe even just a Heart of Light), or has light-based abilities
-MX is talking to Eraqus in the Gathering Place (If MX is begging, he might be talking to someone of equal importance/ability)
-The KH in the BBS trailer is made of darkness (Terra's eyes turn yellow)
-An Unverse is made of negative emotions
-A keyblade is made of positive emotions (It'd be odd if just negative emotions created things)
-Ven's amnesia is heart-related (Memories, ability to regain them)
-MX can't, for whatever reasons, take back the filter (since he has to ask for help)
Because Ven can always have negative emotions, there may be no way to defeat Vanitas, since he would be eternal darkness. MX, however, states that there could be a way. How do you defeat eternal darkness?
Eternal light...(Or kill Ven, if he takes the filter down with him)
If MX can create a darkness filter, then Eraqus might be capable of creating a light filter (I see the two masters as ying and yang). What would these light memories form?
The Kingdom Key.
Eraqus's keyblade may have been a key figure in the creation of the Kingdom Key, and might've had a connection with the filter he had; filter out Ven's positive emotions using Eraqus's filter, and you've got a mix of their keyblades.
Alternatively, Ven's keybade + MX's keyblade = Vanitas's keyblade.
However, this would filter out Ven's light memories. So how would he be able to wield?
Perhaps Ven's heart doesn't remove the memories; it just replicates them and locks them away from influencing his heart.
Remember Olympus Coliseum? Ven still managed to remember MX, albeit the amnesia. Thus, he hasn't lost them completely. So long as he still has things to reactivate his memories, he can still wield, as shown in the BBS trailer.
Ven now has a light filter...and that's just what MX wants. When he grabbed Ven, he may have stolen the light filter, installed it into KH, added some black magic, and created a KH of darkness. Perhaps this was the purpose of the Keyblade Wars; to fight over the filters.
Vanitas is eternal darkness, Ven/anything with both filters is eternal nothingness (working on expanding this part), and the Kingdom Key is eternal Light...There ya go.
Last edited: