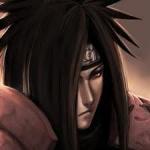 Joined

Nov 28, 2008
Messages

6,422
Awards

1
Let's see where do I start. Well here goes:

Basically my grandmother married a man who had an attitude similar to my mother's. My mother obviously took after him. Now my Grandmother on the other hand is kind, honest, peace loving, and tries to take care of everyone.

My Grandmother and her husband did not get along very well and neither did my Grandmother and my mom for the same reasons.

Anyways when my mother got older she became a rebel of sorts as a teenager. She was kicked out of school for smoking pot there and dropped out completely after that. She got pregnant with my oldest sister at a young age and this oldest sister of mine is just like our mother. Later she would give birth to another older sister of mine who was more like me in personality.

She divorced their father and later married my dad. I was their first born, later my little sister would follow soon after.

Now my mother let my older sisters smoke pot, do drugs, drink, smoke, things like that at a young age.

The oldest sister dropped out of school just like my mom. The other older sister stayed in school and graduated. She later got back in church and was doing the right things. She met this guy who was in prison and led him to become a christian and once he got out she was going to marry him and start a family.

Well one day she went with my my oldest sister one day and dropped her off at a store, the oldest one was drunk that day. Anyways the good older sister was driving that day and only 10 minutes after dropping the bad sister off her blood sugar got low (She was a diabetic) and ended up a terrible car crash that took her life.
---------------------------------------------------------------------------

Going back a few years my mother and sisters and my father for awhile would drink in front of me and my little sister and do stuff in front of us like that. Well I hated all of that filth and so I often fought with them and argued and stuff.

My dad changed and hasn't done anything like that for over 10 years. He and I are very close.

However my mother talks to him like he's trash.

My mother has always been the rebelious type. She lives on a disability check (Cause she convinced the doctors to say she's crazy or something) and she still does drugs and drinks and married some other loser recently.

Anyways my mother believes she can do whatever she wants and doesn't have to oney rules or laws. She's selfish, she thinks she never does anything wrong, ect.

As the years went in and I got older our arguments and fights became more intense. This led to me eventually leaving and moving in with my Grandmother about 5 years ago.
--------------------------------------------------------
My oldest sister was raped by this guy when she was 16, got pregnant and gave birth to my nephew. He went to jail, was released years later and she married him again and is living with him. She tries to act like a mother to my nephew but she's more of a child than anything. She's 30 years old, doesn't have a job, doesn't have an eduction, and draws a disability check.

She constantly fights with her husband and comes over here to my grandmother's house all the time. She's also diagnost with bi polar too.

Everytime she or my mom got in jail my grandmother being the kind hearted person she was would bail them out instead of letting them get punished. This led to them walking all over her which they still do today.
-------------------------------------------------------------
There is more I could tell you that they have done but this is enough for now and I will tell you all more if you want me too.

Now i'm not like them. I have always had a sense of justice and I believe the law and rules are to always be obeyed unless in the most extreme of circumstances. This puts me in direct contrast with them and thus often times confrantations.

As I have gotten older my anger and resitment toward them has grown. Now I feel a deep hatred toward them. I have let this hatred bring me to the point where I have changed personality wise. I'm more cruel and uncaring now, more selfish too. Things I have never been before.

You see my belief is that everyone who is evil is supposed to be punished. Since I have never seen them punished then I believe justice hasn't been done. Therefore the very thought of this drives me crazy. How can such a thing be? I find myself asking.

Instead of seeking comfort from people, I find myself seeking power, approval, and my own hatred as comforts. The only person I really find comfort in is my girlfriend, but she is younger than me and is more child like than myself, it's hard for her to understand my feelings about this and I don't blame her of course. She makes me happy.

But I just can't let go of the hate. When I let myself ignore my morals and beliefs and be selfish or do things I wouldn't normally do it feels great. It feels exciting to ignore the concerns and well being of others and do thing simply for myself or because I want to.

I'm seeing a therapist about this and she says I need to change and let go of the feelings, to move on and forget about it. But I don't get why I should do anything? I'm the good one. Why should I, the victim, have to do anything or change anything? I was right to begin with. It's my sister and mother who should be punished. Not me, so why must I change?

I already gave up my child hood, and now I'm supposed to give up my anger and hate? I'm tired of giving things up. I want to take all I can. I want it all to be mine. I want to be selfish and mean. Evil and cruel. I want to be able to hurt people without feeling any remorse. I want to make people fear me and not care about what they think. Sometimes I feel like I want to be on top of the world and have it as my play ground and all the people as just tools for me to break. To let go of all moral restraints and be as cruel and evil as I possibly can. To finally spit in everyone's faces and gain incredible authority and power. To rule over everything. To make people bow before me like dogs bowing to their master. This is how I feel sometimes now.

I keep having to give up things, so when will I get to take what I want. I want to be able to claim as much as I can to be mine. I've developed a very possessive and controling personality now.

Yet the sense of justice I spoke of still holds me back from being this way on the outside.

When will I get what I want, everything I desire? When will I see all those who hurt me finally come crawling to me begging for forgiveness and then I can send them flying into the lowest pits of hell the whole time laughing at them as they scream for mercy.

I really don't understand what it's like to have a mother. The mothering nature was always absent from my life. I feel it's probably affected my development in some way.

Anyways thats my rant. Help if you can. Ask questions if you want. And thanks for everything.