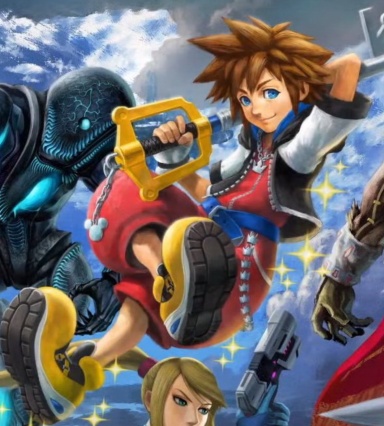 Joined

Nov 8, 2017
Messages

600
UMvC3: Green Goblin
Voiced by: Dave Wittenburg (voice of Kefka Palazzo)
Theme: We're All Mad; Theme of Green Goblin
Intro: Goblin hops off of his flyer and gets into his fighting stance, where he's squatting and moving left and right.
Outro: Goblin crushes a pumpkin bomb (without it exploding) and flies off, stopping at the center of the screen moving left.
Victory: Goblin is riding his flier like a surfboard.
(General)
Life's no fun without madness!
Here's hoping I don't waste any bombs!
Well, well, looks like I have backup this time!
Win: Anyone next? Haha!
Win: And THAT'S why you don't mess with ME!
Win: Now if you'll excuse me, I have people to murder.
Off-Screen: I'm sorry, Norman Osborne isn't here to resist my influence; please leave a message after your death. Oh wait, you CAN'T! Hahahahahahaha!
Off-Screen: I'll bet my goody-two-shoes son would be here to disappoint me, as always. Why can he never be like his papa goblin?
Off-Screen: Run, run, run all you want! Sooner or later, I'll kill you so hard you'll DIE to death!....Wait, that made no sense.
(Vs. Spider-Man)
You're mine this time, Parker!
Spidey: How many times do I gotta beat you up, green bean?
Win: Could it be? Have I FINALLY defeated the Spider-Man?!
Spidey's win: C'mon, Norman. You should know better.
Off-Screen: I DID! I DID beat a Spider-Man! Victory against him is FINALLY mine! Now to go take care of Doc Ock, Venom, the Rhino....
(Vs. Non-specific Marvel Heroes)
If YOU'RE a hero, than what am I?
Win: Now we know who the REAL villain is! Ohohohohoho!
(Vs. Iron Man [with costume on])
That's MY suit! Give it to me!
Iron Man: I can still smell Norman Osborne's hair gel.
Win: Iron Patriot's coming back, baby!
Off-Screen: Now that I think about it, Iron Patriot was DEFINITELY the wrong name for this. Maybe when I get back to Oscorp, I'll rename it the Iron GOBLIN! Ha!
(Vs. Captain America)
Oh, say can you seeeeee?
Cap (vs. Non-specific villains): Surrender is your only option.
Win: That ought to spangle your stars, huh?
Cap's win (vs. Non-specific villains): Your kind's got no shot. Not while I'm around.
(Vs. Mandarin)
Off-Screen: I hear there's an alternate reality where you and Stark are teenagers! And YOU became good in the end; that makes me SICK.
(Vs. Blackheart)
What's wrong? Crying out for daddy?
Blackheart (vs. Non-specific villains): Do not interfere with me.
Win: Tell Mehphisto that he's NOT a real goblin!
Blackheart's win (vs. Non-specific villains): Now you'll remember not to cross my path again, fool!
(Vs. Deadpool)
And people call ME crazy.
Deadpool: Come and get some Ozzy! I'm ready for ya!
Win: Perhaps I should steer clear of you for a while.
Deadpool's win: You wanna take a shower, so you can wash your formula off ya?
Off-Screen (Deadpool): And ANOTHER thing! You have a son who fights crime! WITH SPIDEY! Why can't you be like your own son?
(Vs. Super Skrull)
Hey, Kl'rt! How's your queen been lately?
Win: Oh, that's right. I KILLED her! Hahahahaha!
Off-Screen: You're not even CLOSE to real goblins, if you ask MY opinion! You might as well have DESERVED for Galactus to consume your homeworld.
(Vs. Hawkeye)
Off-Screen: Try to catch me, Robin Hood! I'll go tell my Nottingham sheriffs to have you executed!
(Vs. Aqua)
Well, well, another little girl for me to capture!
Win: I think I'll have that key for myself! Haha!
Off-Screen: Pity your hair is blue. I would've enjoyed another trip to the Washington Bridge!
(Vs. Human Torch)
Hee hee! I'd ADORE some flames for my bombs!
Torch: I remember when Doom took over Reed's body....
Win: Thanks for the help, Johnny-boy! Ahahahahahahaha!
Torch's win: Glad I didn't set off TOO many bombs....
(Vs. Lord Raptor)
Off-Screen: Hey, now YOU'RE my style! Just lose the name "Raptor", alright? It's VERY misleading, if I'm honest.
(Vs. Firebrand)
Pathetic excuse for a goblin!
Firebrand: (This one's a bit dangerous....)
Win: Now you know what a REAL goblin is, copycat!
Firebrand's win: (NEVER judge anyone by their size!)
Off-Screen: Now to go after that steroid goblin in the other dimension!
(Vs. Kuja)
Off-Screen: Wow, you're not NEARLY as crazy as ME! Never show your face to me again, reject.
(Vs. Arthur)
Here's a goblin you WON'T slay, knight!
Arthur: Ah, a tricky devil has appeared!
Win: Here's praying your princess isn't blonde! Hahaha!
Arthur's win: Huzzah! Cleared without a miss!
Off-Screen (Arthur): It would appear that THIS devil was using ordinary gourds as explosives! I should be lucky that none of the OTHER demons I had faced were smart like that.
(Vs. Felicia)
Here, kitty kitty kitty!
Win: Aw, would you rather have been thrown into the kennel?
(Vs. Haggar)
Off-Screen: Why don't you let ME be the mayor of Metro City? I have the skills. I have the politics. I have the trickery! Hahahahahaha!
(Vs. Frank West)
I am DONE with the media.
Frank: Yep, you're psycho alright. (In zombie-fighting pose)
Win: Don't you DARE compare me to a clown!
Frank's win: So, uh....anything to do with Adam?
Off-Screen (Frank): I don't care how many pumpkin bombs you've got. I won't stop 'til I get pictures of Norman Osborne!
(Vs. Rashid)
Off-Screen: Looks like windy with a chance of DEATH! Any last words?
(Vs. Tenkai)
Out of the way, boring one!
Tenkai: You seem crazier than I....
Win: Booooooriiiiing!
Tenkai's win: How sad you are, having to bear two minds.
Off-Screen: Why not be crazy and NOT boring? Huh? Huh?
Off-Screen (Tenkai): Being calm on the exterior does not classify me as what you call "boring". Not to mention, I FAR exceed you in fields of grace.
(Vs. Chun-Li or Leon Kennedy)
Catch me if you can, officer!
Chun-Li: That's enough! Surrender now!
Leon: What a sad laugh....
Win: How about YOU rot in a jail cell for a change?
Chun-Li's win: I won't let evil go unchecked!
Leon's win: God help us if you got exposed to Las Plagas.
(Vs. Wesker)
Off-Screen: Why don't you try the Goblin Formula, Wesker? It'll do you SO MUCH GOOD! Hee hee hee!
Off-Screen (Wesker): You know, maybe I should take a look at this "Goblin Formula". It's bound to have some sort reaction to Uroboros....
X-Factor: Having fun yet?
One ally down: Less than worthless!
Two allies down: I never needed you anyways!
Light defeat: Will I....blow up with my own bombs?
Heavy defeat: Heeeeeeeuuuuuuugggghhh!
Time over: Bah! I was just stalling, anyhow!