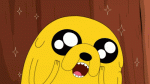 Joined

May 8, 2007
Messages

8,762
Awards

4
Location
So... Maybe I missed something as I dont pay too much attention to the nitty gritty details of KH...
but.... where the heck was Roxas during COM?
I mean, I'm really looking at time frames.
In KH, Sora's nobody Roxas was spawned right?
So.... I know he didnt just up and join O-XIII. There had to be some time....
HOWEVER! The end of KH and the beginning of CoM connect directly....
So we are in CoM and we pretty much meet everyone, correct? But not XIII or XIV.... which also brings me to this..... where was XIV? Roxas had to be around because they were called XIII... but when did that happen? I guess quickly between when Sora stabbed himself in KH I and CoM..... and I guess XIV must have joined at that time too but left before CoM??? IDK CONFUSED! lol
Then between CoM and KH II Roxas left O-XIII and encountered Diz and Riku..... sooo idk... does anyone else follow why Im just a little confused with their time frames?
Now I know 358/2 days is supposed to clear up stuff, but where and when?