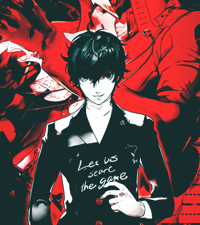 ᴋɪɴɢᴘɪɴ &#743
Joined

Mar 30, 2010
Messages

3,487
Awards

18
Website
Introduction


Let's face it. Kingdom Hearts 358/2 Days is an easy game. I seriously didn't mind at first, it kept bugging me.
"This game needs a challenge."
Seeing games like Final Fantasy X with the No Sphere Grid (NSG) challenge and even Kingdom Hearts II: Final Mix with Critical Mode, I felt something could be done with this great DS game. That's when I created the L1KKNMNAMA (Ultra-Critical Mode) Challenge, to do exactly as it says, challenge the player and to give a reason to pick the game back up.
What is L1KKNMNAMA?


Yes this a long abbreviation and much harder to say than Ultra-Critical Mode. But this is the more technical way to refer to the game. Let's go through each part of the term:

- L1 = Level 1 (No level panels)
- KK = Kingdom Key (No weapon panels)
- NM = No Magic (No magic panels)
- NA = No Accessories (No ring panels)
- MA = Minimal Abilities (Specified in the next section)
Just call it Ultra-Critcal Mode. It's much easier.
Like the name is supposed to say, this is be the ultimate Days challenge. The goal is to beat the Story Mode of the game on
Proud Mode
, while following all of these restrictions.
So what's left in my arsenal?


Well, there's not much.
But I'll give the short list.
-
Kingdom Key
(Kingdom Key+ and Kingdom Key++ are allowed but you don't get them until basically the post-game so, you'll be relying on Kingdom Key the majority of your time.)
-
Items
(Potions and Hi-Potions will become your healing methods, while you will start to make use of the Limit Recharge to deal more damage. Also take note that Ether items become useless.)
-
Minimal Abilities
:
*
Scan
(Optional, but convenient.)
*
Dodge Roll
(One of your "friends" during this playthrough. You can
ONLY
level it up. You may not add extra links besides the level up to it.)
*
Block
(Your other "friend." The same rules apply to this as Dodge Roll.)
*
Final Limit
(Note: If you really want to be hardcore, don't use it. The extra damage does help though...)
I can't beat this mission...


1. Okay, I know. Some missions require different abilities, such as High Jump or Glide. You may only use that needed ability, spell, etc. when the game requires so. I mean, there's nothing you can do.
-OR-
​
2. If you are having trouble on any mission, feel free to reply to this thread with the mission name or number and I will make walkthrough for that mission.
Walkthrough (Having a Hard Time?)


No use making a whole walkthrough if you don't need it.
Reply with the mission you need help with and I will try to put it into this section.
Tips


Don't worry, I will fill this section out as I play through it.
Closing


HAVE FUN. If you have suggestions or questions, just reply to this thread or PM me.

Thanks and Happy Gaming,
Lanxx
​
​
​
​
​