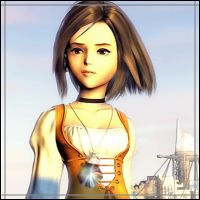 Joined

Nov 11, 2014
Messages

1,439
Age

45
Location
Website
So okay. I was playing FFXIV (mind I'm always playing with my headset on, even when i'm not using the mic; we got enough noisy things in this house) when urgh, the left ear seemed to mostly go out.

Now I've had headsets do that to me before, and I was about to get into full peeved mode because I paid $40 USD for these things (that's expensive for me, folks.) After some experimenting with a pair of headphones that I keep around for when I'm not playing stuff on my pc, it seems my speakers are what's going out. Namely the headphone jack. That can't stand, tho I plugged the headset into the pc directly for now. (Just so you know, with the headset, the headphone part was in the speakers, the mic was into a extension cable and went into the pc. Now the extension cable's off and it's direct into the pc. Both plugs.)

Does anyone know of some decent, plug into the sound port budget speakers so I can fix this? Would be much appreciated.