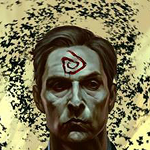 Joined

May 16, 2007
Messages

5,612
Awards

4
Location
So I've been a naughty boy and done some reading. Haven't spoiled everything, but I have gotten bits and pieces of the story.
Two things I'd like to focus on and theorize about:
1. Dual Wielding
2. Pureblood vs Emblem
The first is something that Nomura said would be explained in BbS. And really, the answer is obvious. Two hearts, like we suspected. But I'm talking more specifically about the dual wielding of the Kingdom Key.
I don't know all of the specifics, but I do know that Vanitas, Ventus' darkness, manages to obtain this X-Blades, which is supposed to be the most powerful keyblade or what have you. Whatever means he had in obtaining it, the important part is that, if Vanitas could wield it, so could Ven. Ven was destined for the X-Blade. This would obviously still be true for him when his heart went to Sora.
Meanwhile, there's Riku. I don't know if it's actually explained, but Terra clearly sees some kind of potential in Riku, the same qualifications that allowed Ventus/Vanitas to be a wielder of the X-Blade (I'd imagine there's got to be something more to wielding it than just any old keyblade, and whatever that something is, Riku has it).
Perhaps there is always someone who is intended to wield the X-Blade, a sort of lineage (whether or not they actually wield it in their lifetime is something else entirely). Riku was the one destined to be next in line after Ven. However, Sora's connection to Ven messed up the system. Rather than reuniting with Kingdom Hearts, Ven's heart stuck around. Thus, by the time Riku was ready to wield, there was still another heart destined for the X-Blade.
Correct me if I'm wrong, but Aqua managed to break the X-Blade, right?
So we've got two hearts destined for one, split keyblade. Put the pieces together. Or rather, take them apart.
One half goes to Ven's heart in Sora, the other goes to Riku. Ven's half, Riku's half.
But Ven's heart lay dormant in Sora (something I'll get into shortly), so, Riku is the first to get his "half."
And Sora steals it.
As we see in that fateful scene, he reaches out to Riku, and his light connects with Riku's heart, passing ownership to Sora.
Suddenly, that scene makes a lot of sense. Rather than the keyblade choosing Sora because of his light (which a keyblade doesn't do), or because Riku's heart was weak (it wasn't, and still wouldn't explain why the KK would go to the closest available "strong" heart), it went to Sora because, Ven's heart within him was destined for the X-Blade.
In other words, Sora is running around with Riku's "half."
And after the struggle in Hollow Bastion, when Sora claims the KK anew, at that point I believe that he himself had reached the qualifications of wielding the X-Blade. He was wielding that half with his own heart, not because of someone else's heart within him (you'll see why this makes sense in a second), though his connection to Ven undoubtedly helped him reach that point.
When Sora uses the dark keyblade, Kairi's heart returns to her, his heart gets released, and what happens to Ven's heart? Please note that the dark keyblade doesn't just simply release hearts, it unlocks their potential, as we see with Maleficence. Thus, Kairi's heart was restored. And Ven's... went from dormant, to active. It took over the vessel, and Sora's heart got the boot. Hence, Roxas.
So, when Sora is restored, sans Ven's heart, he can still wield the Keyblade (what was once Riku's half), because, over the course of his journey, he became destined for it.
Meanwhile, Ven's reactivated heart allowed Roxas to wield Ven's "half." The first time Roxas uses the KK, then, is the first time we see Ven's half.
Then there's the whole issue with Xion. Even if her keyblade was fake (left open for debate, really), it at least mimicked Riku's "half." As a Sora clone, she inherited a replica of Riku's "half."
This explains the following scene:
YouTube - 04-KH Days - The Man in Black Reflects
Riku clearly recognizes the feeling of the keyblade, even if it's fake, and is reflecting on it (notice how his gesture looks like he's wielding a KK).
Additionally, it explains Xion's connection to Riku, seen in the infamous Snarl of Memories. In order to wield a copy of Riku's half (again, now Sora's), she drew upon not only Sora's memories, but a connection to Riku's, the original wielder.
And when Xion returned to Sora, Sora's ability to wield was connected to Roxas. Think of Xion like a road block- she was an interference between Sora and Riku since she was taking Sora's memories. When Sora's memories returned, Roxas and Sora became fully connected again. And Roxas, being a true wielder unlike Xion, received the ability to wield Riku's half. For the first time, Riku's half and Ven's half were used by one wielder, and this ability is passed on to Sora when Roxas returns to him (albeit, he must draw on the connection to Ven's heart in the drive forms in order to dual wield).
It's only a matter of time, then, before Sora learns how to reunite these two pieces.
As for Riku's dual wielding- I won't speculate on until I learn more. While the same principle may be at work (two hearts in one being), I doubt the scenario is the exact same.
As for the Heartless, I know many were ripshit about Nomura supposedly contradicting himself about their appearance, but I'd like to provide some potential insight.
Hey, where is this?

Ventus: You are?

I am just a birthed heart.

Ventus: Why--this is in my heart?

The light was overflowing.
If you proceed in that direction--you'll be here.

Ventus: Right... I'm lacking my heart. Surely that's the reason. But--soon, I will lose it entirely.

If that's the case, you should connect with my heart.

Ventus: Huh?

Our hearts came into contact. The lacking heart is connected to two hearts, blocked. Someday, that heart will be filled with ones own power.

Ventus: Yeah. I understand.

Then wake up... Together--

Ventus and mysterious voice: Let's open the door.
That dialogue is at the beginning of the game, in Ven's awakening. Ven is communicating with Sora's heart, I believe, but that's besides the point.
One phrase caught me off guard.
A "birthed heart."
That is to say, there are "unbirthed hearts"?
Well, what's a "birthed" heart, first of all? Clearly, a heart that has been born. A heart created from Kingdom Hearts, and, you guessed it, residing in an individual born into this world.
So this becomes an existential kind of question- if that's a birthed heart, an "unbirthed" heart must exist beforehand, and a "debirthed" heart afterward. That is, a piece of Kingdom Hearts deep within the darkness, a heart which does not belong to any individual (be it because that individual has yet to be born, or has passed on).
And that's why there's a distinction between Purebloods and Emblems. The original Heartless, all Purebloods, only existed within the Dark Realm (though we see MX has found a way to let them out) as the darkness of non-born hearts. Xehanort's experimentation bridged the gap. He found a way to introduce the Heartless process to the heart of a sentient being. From this, he created his own Heartless, Emblems, which began to spread among people like a plague, while the Purebloods began to proliferate in both birthed and non-birthed hearts alike.
If Kingdom Hearts is light, then all hearts are essentially light. Light and Darkness must both exist in balance. Thus, some of Kingdom Hearts is naturally consumed by darkness, creating the Pureblood Heartless. Xehanort tipped the balance, finding a way to let the heartless reproduce in this world, allowing the darkness to consume more and more individuals.
As for why Purebloods don't release Hearts while Emblems do, I think it's in the way they consume the heart. Both are darkness of the heart, but Emblems only engulf the heart, while Purebloods consume it entirely. Thus, the heart is only trapped in an Emblem while it is essentially destroyed in a Pureblood (though, obviously, it can be restored).