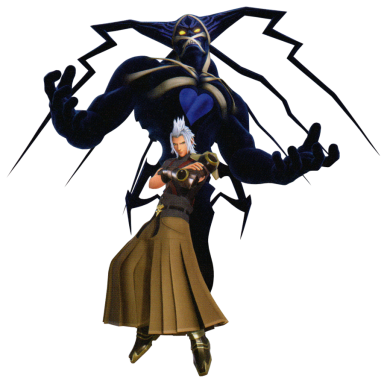 Joined

Mar 22, 2013
Messages

599
Awards

3
Location
Adult Bambi for defense. He'd charge around you providing defense. The more enemies you defeat, the more HP balls are dropped providing "nature" healing of sorts

Jack Skellington for offense. Dark spells, fiery pumpkins, ghosts etc. Never thought bout having Zero with him. He could give you an MP attack boost.

A couple of honorable mentions I'll throw out are Wall-E & EVE and Stitch. Wall-E could be used for lucky lucky/jackpot/rare items and then EVE could give you a laser blast finish at the end of your combo.

For Stitch, I'd let him be the ultimate tool of destruction. Let him unleash his full powers to have ultimate destruction. Idk, lately I've been wanting to see Stitch back in KH3. I love that lil' guy. If we can't get a world then gimme a link.