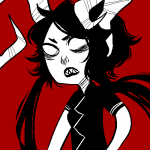 Joined

May 17, 2007
Messages

6,355
Awards

0
Age

26
Location
Both short but to the point about things that bugged me. First off, Terra, and how his body just seems to be a magnet to hearts.

We have normal Terra, who has one heart and his Keyblade as normal. That seems about right, until he apparently houses Eraqus' heart inside of his after killing him. This would be similar to Sora having Ven inside him, allowing the dual-wielding, correct? This is taken a step further when MX launches his ehart into his body, effectively having three hearts in the same body. I believe the previous was confirmed in the secret ending conversation between the two, and MX makes note of Eraqus' heart, while saying that they will slowly decide who owns the body. It implies they are both still in there. Does that mean, then, that Terranort should have access to three Keyblades? (I'm not gonna go and say triple-wielding here, but technically, eh) I may have gotten some facts wrong in the Eraqus department.

Next up is Aqua. She very clearly gives up her armor and Keyblade to save Terranort from the darkness, and said blade must be staying in the Realm of Light over the 13 years, since it's in the CoR. How does Aqua make Eraqus' Keyblade just pop up then? She had only just picked it up, so now she can make it go away and come to her like usual? That would mean, that from the time she puts Ven in the CoS to the end of the fight with Terranort, that she was dual-wielding. Again, I could be wrong about some events prior to her having Ven, since I haven't disected the whole game, but iunno. It's just that from what I've gathered, she has one Keyblade stay with Xemnas, while she used one in Dark Realm, one she just picked up no less.

Is there any light that could be shed on these, or did I just not study enough?