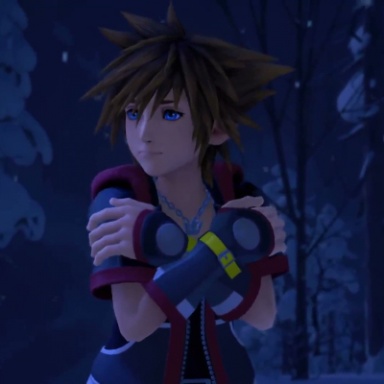 Joined

Feb 13, 2018
Messages

228
Awards

3
Age

25
This topic can be very useful if we know how to use it properly as a community.
This is a continuation and a reminder of a thread I created in 2020
, but more than that, it's a Trailer Addict Support Group.
The goal here is to bring awareness to those who didn't follow KHIII in 2019, and to remind you former hype mates who were also disappointed:
Square Enix ALWAYS spoils the games themselves by releasing trailers with Spoilers - the Troilers.
Usually this happens halfway through marketing forward, but not necessarily. This has been true for ALL games in the series thus far (yes, even older games posted Troilers), with KHIII being the game most damaged by this spoiler trailer building, due to the absurd amount of 13 year old hype.
KH IV still doesn't seem to have given much information that we didn't already know. For now, I'd say we're safe. They manage to have common sense IN THE BEGINNING and not show too much in the first trailers, but you can bet that the closer we get to its release, the worse it will be and for sure the trailers will deliver spoilers.
You can already see this with the latest trailer for Dark Road that came out the same day as the first for KH IV: I actually got to pause the trailer halfway through and jump to the next video, because I realized that all these final scenes of the game would be much more interesting watching the full scenes.
And guess what: at the beginning of the marketing for this game, there weren't that many spoilers.
Herein lies the purpose of this support group and our strategies for better dealing with Square's lack of caring:
- Remember ourselves that Square will eventually post many spoilers in Troilers.
- When Square release a new trailer, come here to see if anyone has watched it and can tell us if it's a Troilers or a regular Trailer. Or ask too, in case no one has said it yet.
- It's very difficult to be a fan and not watch the trailers that come out. I've already tried it, I just get really excited to see it when I wake up. I know most of you do too. Before anyone says: it's not as simple as not watching, ok? Thanks.
- in case you fall into temptation and saw a new trailer you found to be a Troiler, I'm sorry, my friend. But be useful: help those who still have light in their hearts:
Tell us the minute where the spoiler ends - that way, you prevent more soldiers from falling into the darkness with you, and you save their hearts from disappointment, still managing to give them a piece of trailer that helps them sleep peacefully. Be like Aqua was to her friends.
- We can talk about the trailers after someone told us the minute that are safe to watch. Scream about it and talk about it to your heart's content.
Inside Spoiler balloons, of course.
Last edited: