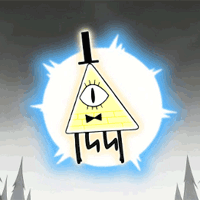 Joined

May 12, 2004
Messages

7,091
Awards

18
Location
Website
TRACES OF CHAOS
[a kingdom hearts roleplay – sign ups/ooc thread]



"

T

h

e

K

e

y

b

l

a

d

e

i

s

s

a

i

d

t

o

h

o

l

d

p

h

e

n

o

m

e

n

a

l

p

o

w

e

r

.




O

n

e

l

e

g

e

n

d

s

a

y

s

i

t

s

w

i

e

l

d

e

r

s

a

v

e

d

t

h

e

w

o

r

l

d

,

w

h

i

l

e

a

n

o

t

h

e

r

s

a

y

s

t

h

a

t

h

e

w

r

o

u

g

h

t

c

h

a

o

s

a

n

d

r

u

i

n

u

p

o

n

i

t

.

"



night in the dark dream
[MUSIC SPOILERS FOR KH3D!]

With the disappearance of the three Keyblade Masters, Sora, Riku, and King Mickey, and Keyblades now extinct, the worlds fell into darkness – attacked by the Heartless, whom devoured the hearts of countless worlds. Stars were blinking out of the sky and the light was becoming extinguished. With the Heartless came the Nobodies and the Unverse, each after their own desires. The three alone were bringing the worlds deeper and deeper into darkness...

But a single spark flickered and snapped, the only glimmer of hope left. This spark lead to the appearance of three Keyblades that chose wielders who could perhaps stop the three enemies and save the worlds. Yet it was far too good to be true: the three Keyblades were aligned to the three enemies – even if the wielders could harm the enemies and fight them, the Keyblades would still aid the enemies. These three wielders still fought to stop the three enemies, teamed together with other warriors from the worlds. Together, with them, they sought out to save the worlds...

In the end, they fell to darkness: disappeared, given into it, or having just lost their hearts.

But this isn't the end.

The enemies still run rampant in the worlds: Heartless are still attacking the worlds, while a group of Nobodies – the XIIIth Embodiment – are determined to regain their hearts and will use any means to do so. Another enemy, called the Parasites, are after hosts and are in direct opposition to the Nobodies, using Nobodies as hosts and determined to destroy all other Nobodies. Then, at last, there are the Forgotten – memories from those who lost their hearts that have become corrupted and taken on the form of twisted creatures.

The remaining warriors and Keyblade wielders, determined to find their friends and get back home, have one last challenge to face. Even in the deepest darkness, a light shines within. Even if light falls into darkness and disappears, it will always come back and defeat the darkness.

ABOUT
​
Traces of Aftermath was a random roleplay I started in 2008. Annnnd... now there's a third one. oh my gosh ;A; Many awesome things happened because I was in these roleplays and I cannot be thankful enough to anyone who's joined and been apart of these stories. Thank youuuu!! ;u;

But it is the third roleplay and Aphex and I have basically been doing this on our own for a while now. I tried my best to make the plot as accessible as possible, so anyone can jump into this. I will include a basic summary of the past two roleplays but, for the most part, you'll most likely learn what happened to the characters as the roleplay goes on.

This is also planned to be the last roleplay in this series. If there's room to continue this story later and you guys want to continue it, then another roleplay might be made. Otherwise, this is going to be the end of this story, so I hope you guys will join us for this one!
RULES​
General Roleplaying:
Proper grammar/spelling is required throughout the roleplay. It doesn't have to be perfect, though your posts do need to be legible! Keep this in mind with your OOC posts and template, too.
One to two 4-sentence paragraphs are required per post! More is welcome, but this is the minimum.
Godmoding and powerplaying is prohibited! Every time you godmode or powerplay, you will receive a warning. 3 warnings means you're out of the roleplay. This takes the fun out of battles and out of the RP in general, so please don't do it!

Powerplaying is only allowed with permission and in cases where a roleplayer won't have computer access OR a character is a Parasite host. You MUST obtain permission first.​

Romance is fine and welcome. Just keep it PG! No inappropriate stuff, please! It's kind of against the forum rules anyways...
Violence, blood, gore, etc. and cursing (as long as it's within the forum rules) is fine as well, but keep it at a PG-13 level!
No mary-sue or gary-stu characters! If you need more information on what this is, this page explains it pretty well.
Please do not start drama inside or outside (if you are about to join) of the roleplay. Start drama in the OOC or in the IC thread after you've joined and I will kick you out. Outside of the RP only applies to those who have yet to join and are in the process of joining. Doing so outside of the RP means I will reject your template.
Kingdom Hearts Mechanics:
NO SPOILERS FOR KH3D ARE ALLOWED IN THE ROLEPLAY OR IN THE OOC THREAD! This is not only against the rules of the roleplay, but also against the rules of the forum and can result in you getting banned if you keep posting spoilers. Post any spoilers outside of spoiler boxes and you will receive a warning. Post anymore than that and you WILL be banned from the roleplay. DO NOT POST SPOILERS. They're allowed in the spoiler box in the OOC thread only, but plot points from KH3D can NOT contribute to the roleplay itself.

The only exception to this rules is that worlds from KH3D can appear in the roleplay as long as they are based on pre-game release and movie information! For example, you can go to the Grid, knowing what we knew before the game came out and knowing what we knew from the movie.​

Only 3 keyblades are allowed in the roleplay, with the exception of canon characters who already wield keyblades!
Canon characters are more than welcome, including characters like Sora, Riku, and King Mickey.
Please don't visit any anime or non-Disney worlds in the roleplay! Seriously, anime in Kingdom Hearts would ruin the theme and feeling in it. Although this roleplay does stray from the basic Kingdom Hearts plot, I really want to keep the same feeling in it. Anime characters are welcome, to a point, but please don't go to anime locations!
Joining/Participation:
If you were in the original Traces of Aftermath roleplay, you will be immediately accepted, unless there's something you need to change in your template. A lot of people joined Traces of Solitude and dropped out, but everyone who joined ToA and came back for ToS will definitely be accepted right off the bat.
The roleplay is always open, so please don't ask to join!
When you reserve a spot, you have one week to post your template! Your reservation will be dropped if you don't post it in that time frame.
"Normal" characters are very welcome, whether it be protagonist characters or villains! The basis of the RPs have been the different villains, but all of the types of villains may not appear, though different villains than the ones listed are very welcome! Normal protagonist characters are also very welcome as well.
Please be active, and please post 3 to 4 times per week once the roleplay has started! More is welcome, but this is the minimum. If you haven't posted in three weeks, you will be considered inactive (though I'll message you and check), and if you're inactive for a month or more, your spot will most likely be dropped. I understand that everyone gets busy, but please let me know that you are busy! (Or even post it in the OOC thread.)
Collaboration is awesome and very much encouraged! Plot twists are also veryvery awesome.
If you've read the rules, please include the phrase "Everyone lies".
Last, but certainly not least, HAVE FUN!



TRACES SUMMARY​

While the plot kind of summarized what happened in a very basic nutshell, this will (hopefully) expand on that a bit. The plot bits that are included on mostly focused on characters who stuck around, which is basically Aphex's characters and my own, and also plot bits that affected the outcome of the roleplays. If you're wondering how to come into the roleplay, it's actually pretty easy. The other characters will learn the backstory as the roleplay goes along, so it should be able to start out like any other roleplay.

For an actual summary, however, this is something incredibly hard for me to write out entirely since the roleplay has been so long and a lot of people have left. If you want a summary, you can message me for one and I'll get you what happened in a nutshell. Otherwise, the summary was basically included in the plot, at least what you needed to know from the past roleplays. Sorry that I can't give a summary currently, but I can help you guys later, if you need me to! However, to help you guys out a bit with jumping into this roleplay, I'll include what happened at the very end of the last roleplay.





KEYBLADES​

In the original roleplay, the keyblades were meant to be a bad thing, something that "shatters peace and brings ruin." Sealing a world's keyhole would create chaos and bring the Heartless to the keyhole, leaving darkness to come from it rather than protecting it from that same darkness. In this roleplay, this is the same case, though the keyblades really do more good than bad this time around. Sealing keyholes still aren't a good thing for the keyblade wielders to do, but the keyblades do stop the bad guys.

The three keyblades are aligned to specific enemies, though light is more or less aligned to one enemy. The dark keyblade is aids the Heartless, the twilight keyblade aids the Nobodies, and the light keyblade aids the Unverse.

Key of Light: Yumei [Sean]
Key of Darkness: Derrick [Aphex]
Key of Twilight: Rena [Takushi Rena]



ENEMIES​

The three enemies that were present in the original roleplay were the Heartless, Nobodies, and Unverse. Through the story, however, there has been the addition of Parasites and the Forgotten.

The Heartless are basically after the hearts of the worlds, like they were in the original Kingdom Hearts.

Unverse, on the other hand, are different from the Unversed in Birth by Sleep. (Since the roleplays were started before Birth by Sleep had come out, these creatures were what was speculated to be in the game and were based on the information present at the time, which was basically just the name.) The Unverse have been less prominent in the roleplays, though if they make an appearance, that would be neat. Basically, they're creatures made up of souls. They're based on light and are childlike and impulsive in nature.

The Nobodies, Parasites, and Forgotten will be covered more in the specific sections.



XIIITH EMBODIMENT​

With Sora having defeated the original Organization, another Organization of Nobodies formed and took on the name of the XIIIth Embodiment (or simply the Embodiment). The group originally consisted of many members, but many have disappeared or left, including their leader.

The goal of the Embodiment was to regain their hearts using any means possible. However, with the Parasites attacking the Nobodies, they are in direct opposition to them and may even be considered more of an ally than an enemy. Whoever is a Nobody in the roleplay can choose whether or not their intentions are good or bad.

Members:
i. Tessa - pure [Sean]
ii. Vexil - lighting [Piercing Light]
iii.
iv.
v. Xarcth - shadow [Mysticlion]
vi.
vii. Rae - darkness [Eternal Dream]
viii. Race Menados - illusion [Misterea]
ix.
x. Saphexteni - fire [saphexteni]
xi.
xii.
xiii. Tora Hoshi - song [Skitty Cat]

Previous Members:
• Aoi [Takushi Rena]
• Illyx [Eternal Dream]



PARASITES​

Parasites are a combination of darkness and a human form, which is primarily a Nobody. The Parasite itself is complete darkness, born in some cases when a heart is lost and a Nobody is born. Darkness takes control of the heart and creates a humanized form based on the emotions and memories that the heart contains, essentially creating a completely dark form of the person that the heart belonged to. This darkness is trapped within the Realm of Darkness, since going into another realm where light exists means losing their form and disappearing. They can stay in the darkness forever... or they can find a host and escape into the outside world.

The host is the second component of a Parasite and, without the host, the Parasite is extremely vulnerable. The Parasite takes control over their Nobody, essentially merging back together and creating a Somebody again; though the Nobody is still a Nobody. However, the Parasite takes complete control over the Nobody's human form and acts out on its own accord. The Parasite can also take control over others, though doing so means injecting part of their darkness into them and losing that bit of darkness; in this case, their control over that host is weaker and the hosts can regain control much more easily in comparison. In the case that the Parasite loses their main host, they can transfer over to another host. If they don't have another host, then they'll most likely disappear. They can also use their hosts as a shield, which means they can become severely hurt but can come back anyways; though their host will begin to disintegrate and will eventually disappear, leaving the Parasites incredibly vulnerable.

The Parasites are led by Aoi, who wants to destroy the Nobodies but also wants power for himself and is using keyblades, hosts, and any other means that he can find to get that power. Essentially, he doesn't want to die and is using hosts to accomplish that.

Parasites:
Aoi [Takushi Rena]

Hosts:
Aexrn [Takushi Rena]
Rena [Takushi Rena]



FORGOTTEN​

The Forgotten are memories of those who lost their hearts, which have become corrupted and taken the form of deformed creatures. They were created by Aphex (thank you for letting me add them to the post, too! >u<) and appeared in Traces of Solitude with his character, Chainz. They appear in either a more human form or in a form similar to the Heartless, where they're dark, deformed creatures. They appear more monstrous in their form and through their attacks in comparison to Heartless or Nobodies and are more erratic in nature. They also appear fiendish and are something far more powerful than either the Heartless or the Nobodies.

Forgotten:
Chainz [Aphex]



LOST


WHITE ARMADA​

A massive and well-established inter-world governing body and military force. This independent order was founded by the former military leaders of the King's Army, and had the King's full authorization to enforce inter-world laws that kept the worlds in harmony for many years. Brave and bold knights from different worlds of origins, banded together for a single cause and that is to bring justice to anyone who will dare defy its laws. This governing body is lead by the 5 Fleet Generals with Gutsvald Alteisen as the head of this powerful entity.

As a military force, they had unlimited access to advanced technology and state-of-the-art weaponry. Large armadas, and countless military divisions. They are also well-trained and elite when it comes to combat. With their sheer brute force and ingenuity, they are a force to be reckoned with.

During the course of events, they have been at war with what they call Malefactors; their universal code name for the Heartless, Nobodies, and other grim entities that threaten the worlds. They strongly refuse the existence of the Keyblade and Kingdom Hearts, as the key to defeating these malefactors; because to them it's existence is just a wide-spread propaganda that gives the denizens false hopes. And entrusting the safety of the worlds with the hands of these whiny teenagers is heavily disapproved by them. Because to them, their brand of Justice is their definition of Supremacy above all.

The general's grandson, Alt was the only individual that caught their eye. And because of his notorious reputation as "The Black King", the White Armada considers him a larger threat than these malefactors. They will stop at nothing to capture him and anyone associated with him, to keep them from endangering worlds under their protection.

White Armada Generals:
Flt. Gen. "Ironbeard" Gutsvald R. Alteisen [Tyrant Raver]
Lumine' Do'Alfimi [Sumire]
[open]
[open]



WORLDS​

Throughout the past two roleplays, the characters have gone to many different worlds, but there are countless worlds out there, still waiting to be explored. More worlds can be explored throughout this roleplay, but here's the worlds that were visited in the previous roleplays.

Worlds:
Traverse Town
The Land of Dragons
Port Royal
Twilight Town
The Underworld
The World that Never Was
The Pridelands
Beast's Castle
Halloween Town
Atlantica
Hollow Bastion/Radiant Garden
Destiny Islands
Realm of Darkness
Fort Macedon [White Armada home base]



CHARACTERS​

Leaders:
Tessa [Sean] - Embodiment
Aoi [Takushi Rena] - Parasites
Chainz [Aphex] - Forgotten
Cecilia "Cici" Nightsong [Skitty Cat] - Lost
Flt. Gen. "Ironbeard" Gutsvald R. Alteisen [Tyrant Raver] - White Armada

Keybladers:
Yumei [Sean] - light
Derrick [Aphex] - darkness
Rena [Takushi Rena] - twilight

Original Characters:
Aexrn [Takushi Rena] - good
Vitani [Aphex] - good
Haruka Mirena [Mistearea] - neutral
Wolve R. Alteisen [Tyrant Raver] - good
Dastan Erigo [FairSovereign] - good
Shalo [waifu-desu] - neutral
Ronxu [kingdomkeylight] - evil
Xart [kingdomkeylight] - evil
Monte Criso [kingdomkeylight] - evil
Castex [kingdomkeylight] - good
Sleif [sephiroth2] - neutral/evil
Jaakuna Hinoko [King Sora X] - evil
Lumine' Do'Alfimi [Sumire] - neutral

Embodiment Characters:
Tessa [Sean]
Vexil [Piercing Light]
Race Menados [Mistearea]
Tora Hoshi [Skitty Cat]
Xarcth [Mysticlion]
Rae [Eternal Dream]

Canon Characters:
Guilmon [Aphex]
Riku [Skitty Cat]
Aqua [Key Wielder]
Terra [Eternal Dream]
Lea [Key Wielder]
Isa [Eternal Dream]
Ventus [???]



TEMPLATES​


And that's it! We'll start the roleplay once we get enough people to join. Specifically to start, we need more good/neutral characters and more villains, either original/normal ones outside of the roles listed or ones inside of those roles. (With this, I suggest Nobody characters the most, especially the leader of the Embodiment.)

Other than that, I hope you guys have fun in this!
Last edited: