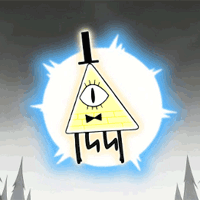 Joined

May 12, 2004
Messages

7,089
Awards

14
Age

12
Website
TRACES OF AFTERMATH
[a kingdom hearts roleplay]
If you're interested in joining, check out the
sign-ups and ooc thread
! The RP is always open to new members!
---------------------------------------------
​
"Okay," a sigh escaped from the young child, bright blue eyes looking up at the night sky, "this shouldn't be hard... right?"
The eagerness and excitement from before were already gone. Not even moments ago had she found herself in some dark alleyway in a (what seemed to be, at least) new town. She was certain that this wasn't the same place as her "home," for lack of a better word; after all, the stars never seemed to shine this bright back in Cucio Bay. Realizing that this was a new place, she couldn't help but get excited. Maybe this place would be different than that stupid world! The only problem was, as far as she could tell, it was empty.
Peeking her head out into the town square, her sneakers scuffed on the cobblestone ground as she made her way towards the centre, arms behind her back. Her gaze shifted left then right then back again, hair flopping side to side like puppy dog ears as she looked. Eventually, she stopped in the middle, looking up.
"Helloooooooooooooo?" she said, her squeaky voice fighting to go as loud as it could; it didn't work very well, making the girl sound more like a mouse than she already did.
But of course, there was no answer back. She looked side to side, frowning as she looked.
"T-That's okay!" she said, forcing a smile and feigning optimism. "Somebody's gotta be here somewhere, I know it!"
She glanced to the side.
"Ah-ha! A door!"
The girl raced over, gawking at the big, neon sign hanging over the door. She turned her head to the side curiously.
"T-h-i-r-d... umm..." she squinted her eyes, fighting to read the second word. After a moment, she shrugged, stepping up to the massive door, "Meh, it's probably not
that
important. Why do people put big words on stuff, anyways?"
She placed her hand on the door.
"I bet there's gonna be lots and lots of people over here! Yeah, no empty, creepy place or nothi--" the girl narrowed her eyes. The door wouldn't budge.
"...umm..."
She pushed on it again. It barely budged that time.
She spent a few moments fighting to open the door, the massive gates -- something that would've easily been opened by someone else -- proving to be a bigger challenge to the scrawny child. She pressed her back against the door, her heels slipping and scuffing until...
"
Bwah!
"
She crashed onto her back!
"Owww..." she grumbled, pushing up to her feet; as she did, with a grumble, she said "Yeahyeah, I meant to do that...". Rubbing her head, she looked up as she wobbled to a stand.
The door -- it opened! Well, a
little
. After she gave another little shove, it squeaked open just enough for her to slip through, and that's exactly what she did. Sliding through the gap, she hopped out into the next district, stumbling to a stand once both feet landed on the ground.
"Ha!" she grinned, throwing her fists into the air, "I did it! Yay me!"
Now in the next part of the world, and feeling pretty confident about herself (after that long grueling battle with that dumb door), she looked out into the district.
Nothing. No one, no person, no thing. Just absolutely
nothing
.
Her heart sank.
"But... there's gotta be somebody here..." she gulped, "
right
?"
There was no way a whole world could be empty. That was impossible! But, at that moment, it seemed more and more plausible.
Rena sank down to the floor, crossing her legs and putting her head in her hands.
"I get outta that stupid world and I end up somewhere empty..." she grumbles, "'course that's gonna happen to me..."
She sighed, leaning her chin on her palms.
"What'm I supp'sed to do now...?"
-------------------​
With a
shish
, the cold air burst into the alleyway, letting a chill slither into the empty pathway. The dark gate swirled into existence and from it stepped a cloaked figure, hood donned and hiding the features of the newcomer. Emerald orbs shifted to the sky, the young man feeling cold droplets tap against his leather cloak.
He snarled, pulling his hood tighter over his features, as the portal swirled out of existence. He stepped away from the wispy tendrils that swirled into nothingness, tugging on the edge of his gloves as he stepped down the alleyway.
"'course I've gotta go on some bullshit mission now... That's
always
the way it works," he hissed, shoving his hands into his coat pockets.
"Hmm?"
He blinks, looking down at his hand.
Something's lit up in his coat pocket.
"The heck...?"
The young man pulled something from his pocket, and his face lit up as he looked down at the rectangular screen. He narrowed his eyes, watching what seemed to be some sort of video feed.
The video quality made it hard to make out what was going on (plus it didn't help that the video itself was created by energy signatures), but as he narrowed his eyes, he caught something familiar.
"Key... blade..."
He said the word as if it were unfamiliar on his tongue, something that he had to sound out to catch the meaning of. Pressing his knuckle to his lips, he continued to watch the video, watching as the weapon (if it's true what it was) disappeared from sight, just as the person sitting next to it started to sit up.
He gave a small laugh.
"How the heck is that possible?" he said, watching the rest of the feed, "I mean... I--
someone
destroyed the Keyblades three years ago. There's no way that they could just come back or anything."
When the screen went black, he pocketed the device.
"But what's going on in the worlds that's so bad that a Keyblade needs to come back?"
He knits his brow.
"I wonder..."
His emerald orbs seem to light up, glowing even.
"Screw the damn mission," he said with a grin, "I've got a Keyblade to find."

With a snap of his fingers, the darkness reappeared, swirling together, and the man stepped through the gateway.
Last edited: