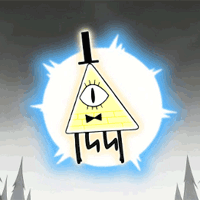 Joined

May 12, 2004
Messages

7,091
Awards

18
Location
Website
TRACES OF AFTERMATH

A little note before we get into things: you do NOT have to show up in Traverse Town. That's why Aoi shows up in the World that Never Was. It'd be awesome if you did show up in Traverse Town to start, but since there's the whole thing where there's supposed to be alternate storylines, it's best if you showed up in another world.

The worlds you can show up to start are: Traverse Town, Twilight Town, Hollow Bastion, and the World that Never Was.

Otherwise, LET'S START THIS!

+++++++​


The clicking of shoes against the cobblestone street. The jingle of a chain. And a very odd sort of growling.

The child came to a stop and glanced up wearily. She frowned, looking nervous and a bit forlorn.

This had to have been the fifth time passing through this district, looking for somebody; just an sort of somebody. She had been here for only a few days and had seen no one. Nobody at all! This was a desolate world indeed and it was getting quite creepy... Especially with something following you around.

That growling noise came again and she let out a small curse, suddenly looking sick. She had realized that there wasn't anything to eat here, either. She definitely didn't like stealing stuff, but there wasn't even anything here to steal. This was getting ridiculous!

Maybe there were people here, but they just didn't want to come out? The tomboy glance around curiously. Maybe this key thing was scaring them away... She glanced down at the key in her grasp so much that her eyes became fixated on it. It looked like a sword, so maybe it was scaring people away! However, every time she tried to throw it, it simply came right back. She didn't know how to hide it, either. She tried putting it between her back and her belt, but it felt safer when she just carried it around. Thank goodness it wasn't that heavy...

Whoosh!

The sound came with a pair and the tomboy glanced behind her wearily.

More of those weird things...

Silver creatures that were tall; the way they moved made her think of a fish swimming or something along those lines. They had mouths closed by zippers and their hands were covered with belts. They weren't really friendly, either; when she first found them, they tried to attack.

As soon as Rena recognized them, she turned the opposite direction and ran straight towards the third district. Being in the first district, right over by that giant door, had an advantage!

She rushed over to the door. Gave a hard push against it. And ran forwards. She threw her back against the door on the other side of it and felt two hard thuds against it afterwards; she didn't want to look, but just assumed it was those things crashing into the door.

In another district now and nobody was there again. Rena gave a growl.

"HEY!" she screamed, still standing against the door, "IS ANYBODY HERE!?"

-------------

The male scratched his neck. He mumbled something about 'odd habit' and stepped through a puddle.

The World that Never Was. Desolate, dark, and drenched. The male stepped through the streets, hands in his pockets. He gave a quick whistle. Then, suddenly, simply gave the air a sniff.

"...Damn." he cursed, taking his left hand from his pocket and staring at it for a moment. He soon turned his head to the side and wore a frown.

"Traverse... I gotta get there..." The Nobody scratched the side of his head, that side of his hair ruffling a bit upon doing so.

He had to be somewhere, where ever 'Traverse' was, but something was keeping him from going. Specifically, the XIIIth's 'dear leader' would be at fault, just because he would have called the meeting. There was something in that place, though, and he had to go find it quick. If there was a damn meeting and he missed it...

Still, the fact that he didn't really care about the whole XIIIth begun to jump around before him. He wasn't leading it, so it didn't matter to him! Plus, there might be a way to get to their goal if he just left.

A wide grin formed on his pale face. Just had to wait.