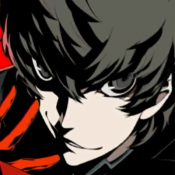 Joined

Aug 31, 2007
Messages

9,315
Awards

12
Location
"The Division takes place in mid-crisis New York, an open world with destructive environments that is free for players to explore. In the game, a pandemic that spreads on Black Friday causes the United States Government to collapse in five days; basic services fail one by one, and without access to food or water, the country quickly descends into chaos. In the wake of the devastating pandemic that sweeps through cities across the country, including New York City, it is discovered that the disease is transmitted through germs on banknotes. As a last resort, the player is part of a classified unit of self-supported tactical agents, known as the "Strategic Homeland Division (SHD)", or "The Division" for short. Leading seemingly ordinary lives, SHD agents are trained to operate independently of command when all else fails. This group is established to combat the threat brought about by the outbreak and are given direct authority by the President of the United States to do whatever it takes to prevent the fall of society and piece the city back together. Throughout the game, the agents will find themselves caught in a worldwide conspiracy and will be forced to combat both the threats of the virus as well as those who unleashed it."​
Release date: March 8, 2016 on PS4, Xbox One, PC
Surprised there isn't a thread on this. Anywho, new trailer dropped today.
[video=youtube;P8U3RNY5Gpk]https://www.youtube.com/watch?v=P8U3RNY5Gpk[/video]
please don't suck please don't suck please don't suck...
Last edited: