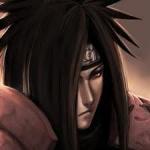 Joined

Nov 28, 2008
Messages

6,422
Awards

1
Okay I noticed some people still seem to be fuzzy on the details of BBS. So i'm going to try and make everything clear in one thread.

1. Vanitas' Creation:

4 years before the start of BBS, Master Xehanort summoned a group of neo shadows from the realm of darkness in an attempt to force Ven to awaken his darkness so that MX could possess Ven's body. Ven however failed to awaken his darkness, Realizing that Ven was to weak to use darkness, MX decided to use his keyblade to seperate the dark part of Ven's heart and release that dark part.

So this left Ven with only half of his heart, the light half. The dark half of his heart formed a body and soul made of darkness around it and became known as Vanitas.

So to make it clear, Vanitas is not a part of Ven's heart, he is literaly the dark half of Ven's heart seperated from Ven. In this way Vanitas is his own person but still has connections to Ven.

So what type of being is Vanitas? Well he's not a heartless because he has a body and soul even if his body and soul were formed from darkness. And Vanitas is not an unversed, because that would just make him an emotion which he clearly is not. Vanitas is in fact a human of pure absolute darkness, a dark being incarnate, he's a unique existence.

2. Why Vanitas looks like Sora:

After the dark half of Ven's heart became Vanitas, Ven was only left with the light half of his heart. The trauma caused by this event greatly damaged Ven's heart and was slowly dying/fading away. So MX took Ven to Destiny Islands where Ven could die/fade in peace. Unknown to MX, Sora was being born or was soon to be born at this very time. So Sora's newly born heart spoke with Ven and agreed to make a connection with him in order to fill the gap left by Vanitas' seperation from him.

This allowed Ven to recover, slowly but surely. However the trauma still caused Ven to lose all memories of his past. Now even though Vanitas is his own person, because he holds half of Ven's heart, the dark half, Vanitas still has some ties to Ven. So when Sora connected to Ven, this caused Sora to also connect to Vanitas. This connection made between Sora's heart and Vanitas' heart, caused Vanitas to take on the appearance of Sora, only darker.

3. The Unversed:

Because Vanitas is a human of pure darkness he has the unique ability to manipulate his negative emotions and give them a physical form, thus the unversed are formed. The unversed are literaly a part of Vanitas since they are his negative emotions given form.

Even though they are formed from Vanitas' negative emotions, they can still feed off the negative emotions of other people. one example of this is when the evil step mother became jealous of Cinderella, this jealousy attracted the Symphony Master unversed at the Ball and the Cursed Carriage unversed in Aqua's story mode.

Since the unversed are Vanitas' negative emotions and therefore a part of him, when Vanitas was destroyed the unversed dissapeared with him.

4. The X Blade and it's creation:

The X Blade is a legendary weapon with the ability to open Kingdom Hearts. However it can only be formed when atleast two hearts, one of light and one of dark, battle and intersect. During the Keyblade war, the Keyblade Wielders of darkness hoped that their hearts which were stained in darkness would be balanced with the hearts of light the Keyblade wielders of the light had and that when these two sides battled it would create the X Blade. This however failed and most of the keyblade wielders were destroyed.

But in BBS, because Ven had a heart full of pure light and Vanitas had a heart full of pure darkness, and because their power was equal by the end of BBS, they were in complete and perfect balanced. So when they battled and their hearts intersected it caused the X Blade to be created.

5. The Fate of Vanitas:

Contrary to what some believe, Vanitas did not become intergrated into Ven's heart. Vanitas was destroyed. Because if Vanitas had been intergrated into Ven's heart then Ven would no longer have a heart of pure light. However it was proven that Ven did still have a heart of pure light at the end of BBS, so Vanitas had to have been destroyed.

6. The fate of Ven's heart:

Since the X Blade was made from Ven and Vanitas' hearts, when the X Blade was destroyed, even though Ven's heart survived, it was badly damaged. It was so damaged that it had to leave Ven's body and follow the connection to Sora, when it found Sora, it merged with Sora's heart and Ven's heart fell into a sleep state inside of Sora's heart so that Ven's heart could heal.

10 years later Sora would release his heart with the dark keyblade. Now Ven's heart didn't enter Roxas's body after this, ven's heart remained in Sora.

7. Why Roxas looks like Ven and why he can dual wield:

When Sora released his heart in KH1, this also freed Ven's heart. Ven's heart remained in Sora's body which became Roxas. So because Roxas carriers Ven's heart in him, he looks like Ven.

Roxas can dual wield because he was created from Sora, who had the hearts of two keyblade wielders in him, his own heart, and Ven's heart. In this way he can be thought of as both Ven and Sora's nobody. However it was not until Xion's death did Roxas inherite a second keyblade from Xion, and his sleeping dual wield powers were awakened.

8. Why Ven did not create a heartless or nobody at the end of BBS:

Well Ven didn't make a heartless because at the end of BBS Ven still had a heart of pure light, and also because Ven's heart wouldn't have been consumed by darkness either way because it went directly to Sora after leaving Ven's body.

Now Ven's body did not become a nobody because Ven's heart didn't become a heartless. And nobodies are only formed when the heart becomes a heartless. Ven's body didn't fade out o existence either, because since Ven had a heart of pure light when his heart left his body, it caused his body to fall into a comatose like state. The same thing happened with Kairi's body after her heart went to Sora, this was also because she had a heart of pure light.

9. Why neither MX nor Terra created a heartless or a nobody in BBS:

MX used his keyblade to release his heart, but MX's heart was not consumed by darkness. Instead MX transfered it directly into Terra's body almost as soon as his heart was released. Since MX's heart was never consumed by darkness, it never became a heartless. Because MX did not create a heartless, his body and soul did not become a nobody, so instead MX's body just faded out of existence.

Later on in Last Episode when Terranort sabs himself with the keyblade, he didn't release or unlock his heart. Instead he used the keyblade to LOCK Terra and MX's hearts and thus also locking their memories. Thus explaining the memory loss of Terranort. So there was no way for a heartless to be formed in this case and therefore a nobody could not be formed either.

10. The existence of the heartless in BBS:

The story told by Kairi's grandmother seems to be somewhat based on the events of the Keyblade War. As in the fairy tale, the legend of the Keyblade War speaks of when the world was one and full of light, until one day some keyblade wielders began to desire the great light of kingdom hearts, this greed caused darkness to be born in their hearts. This lead to the conflict of the Keyblade war. The darkness spread and it consumed many hearts, this is how the original pure blood heartless were formed most likely.

At the end of the keyblade war, only a few children still had hearts of pure light and so they used their power to rebuild the world, but they made the world into seperate smaller worlds and placed barriers of light around each world. Then they used their power to banish the darkness and therefore the heartless as well, this most likely lead to the creation of the Door To Darkness to keep the darkness and the heartless in the realm of darknesss.

So after this time, the heartless created from the time of the Keyblade War remained trapped behind the door to darkness in the realm of darkness. Shadows unable to pass through the door to darkness. The only way for them to ever reach the realm of light is for them to be summoned there, and only a very few people who's hearts were stained in darkness could summon heartless to the realm of light, such as MX.

It was not until Ansem and Xehanort's heartless experiments did a new generation (Couldn't think of a better word here) of heartless were born in the realm of light. This creation of heartless in the realm of light lead to them spreading across the worlds, taking hearts and multiplying, And of course Xehanort later created the emblem heartless.

Now that this new generation of heartless was created in the realm of light, these heartless could steal hearts unlike their dark realm counterparts who had no hearts to steal in the dark realm. This new generation of heartless, stole hearts and of course this gave rise to nobodies being created after people lost their hearts to the heartless. However it was not until the apprentices willingly sacrificed their hearts did the first humannoid nobodies form.

Thus leading us to the events of KH1.
---------------------------------------------------------------------------------------

Well I hoped this cleared up some stuff for some people. Mods can sticky this if they want.
Last edited: